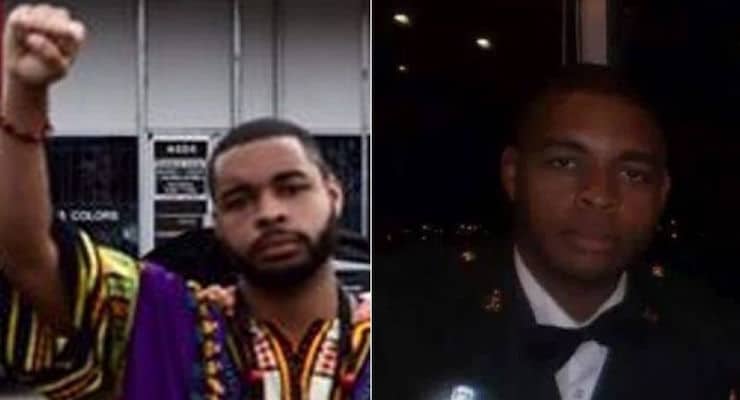 A search of the residence belonging to Micah Xavier Johnson, the man who ambushed Dallas police officers, uncovered bomb making materials, ballistic vests, rifles, ammunition, and a personal journal of combat tactics. The Dallas Police Department reported late Friday Johnson, who shot and killed five Dallas police officers, told them he "wanted to kill white people."
Detectives are in the process of analyzing the information contained in the suspect's journal. Dallas Mayor Mike Rawlings said at a press conference that authorities believed Johnson was "the lone shooter, a mobile shooter" with "written manifestos about how to shoot and move."
"The suspect said he was upset about Black Lives Matter," Dallas Police Chief David Brown said. "He was upset about recent police shootings. He was upset with white people. He wanted to kill white people, especially white police officers. The suspect said he was upset at white people."
Considering the bomb-making materials located in the home, one of Johnson's final statements are particularly concerning. Before the Dallas police sent in a robot designed to disarm explosives, this time with the intent to detonate and kill the shooter, he was given a chance to emerge unharmed. He refused and made several statements about law enforcement not being able to find "IEDs," a military reference to "improvised explosive devices."
There are also more troubling details emerging about the suspect and his potential affiliations. Even though the police publicly stated Johnson told them he was not with any particular group, the Black Power Political Organization claimed on its Facebook page that it was responsible for the attack. The page has since been removed, but not before it was archived. A post claimed "more assassinations are coming" and made several startling statements.
Do You Like The Work Of Our Assassins? Get Your Own Sniper Rifle And Join Our Thousands Of Sniper Assassins Worldwide In The Fight Against Oppression!
The White House Friday night said Johnson, 25, was not affiliated with a terrorist organization. However, Dallas police said the suspect's personal Facebook page included the following names and information of interest to them: Fahed Hassen, Richard Griffin a.k.a. Professor Griff, Griffin embraces and teaches a radical form of Afrocentrism and wrote a radical book entitled, "A Warriors Tapestry."
A senior official at the U.S. Department of Defense confirmed Johnson enlisted in the U.S. Army reserves in 2009. He was to Afghanistan once from November, 2013 to July of 2014, but rose only to the rank of private first class. He was inactive reserve until May, 2015, when he was honorably discharged.