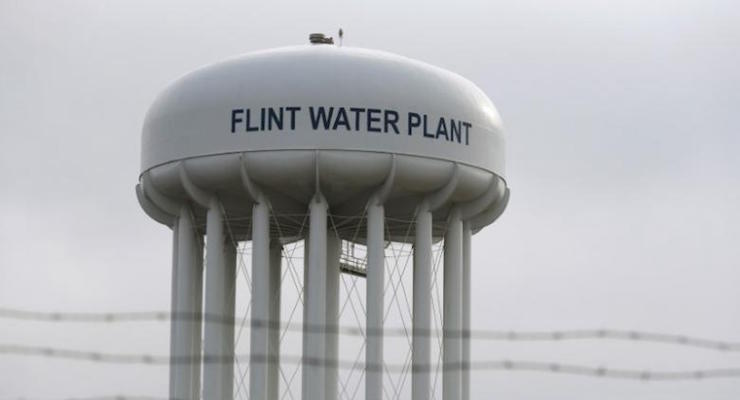 The Michigan attorney general Tuesday charged four more former government officials with criminal conspiracy to violate safety rules related to the Flint water crisis. Republican Attorney General Bill Schuette said at a press conference in Flint that the defendants–now totaling 13 in all–conspired to operate the city's water treatment plant even though it was not safe to do so.
"There has been an obsession with balance sheets and metrics over the lives of people in Flint," Attorney General Bill Schuette said in a statement. "We are going where the facts take us, without fear or favor."
Former state-appointed emergency managers Darnell Earley and Gerald Ambrose and former city employees Howard Croft, a public works superintendent, and Daugherty Johnson, a utilities manager, were the latest to be charged in the case. The alleged actions of government officials in the Flint water crisis exposed thousands of residents to dangerous levels of lead, AG Schuette said.
"The tragedy that we know of as the Flint water crisis did not occur by accident," he added. "Flint was a casualty of arrogance, disdain and failure of management, an absence of accountability."
Asked whether the investigation would lead to charges against higher-placed state officials, Mr. Schuette again repeated that he will follow the facts wherever they lead and that his office will not take anyone off the table.
The question and answer is a response to critics who have called for charges against high-ranking state officials, including Michigan Republican Governor Rick Snyder. Gov. Snyder has said he believed he had not done anything criminally wrong and, at least for now, the evidence made available to the public does not demonstrate he was directly involved. The contamination was linked to a decision made by state-appointed emergency manager Earley, 65, back in April 2014. It switched the city's water source to the Flint River from Lake Huron in an attempt to cut costs.
The local board was aware of the option and supported it. Now, tests concluded there were high amounts of lead in blood samples taken from children in Flint, a predominantly black city of about 100,000. The corrosive river water caused lead to leak from city pipes into the drinking water before the city switched back to the previous water system in October 2015.
Lead can be and is toxic, particularly to children. The crisis has prompted lawsuits by parents who say their children have shown dangerously high levels of lead in their blood.