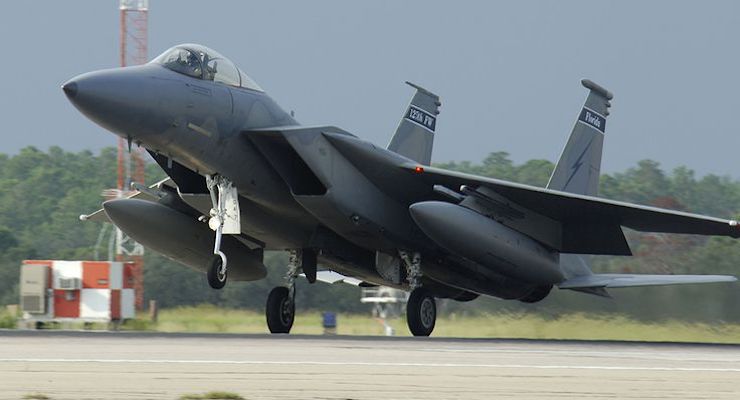 DEVELOPING: The North American Aerospace Defense Command (NORAD) confirmed two F-15s were scrambled to intercept aircraft flying in restricted airspace over West Palm Beach, Florida. The warplanes startled residents as the sonic boom was heard as they took off from their base in Homestead to intercept unresponsive general aviation aircraft craft headed near where President Donald J. Trump is staying at Mar-a-Lago.
"The intent of military intercepts is to have the identified aircraft re-establish communications with local FAA air traffic controllers and instruct the pilot to follow air traffic controllers' instructions to land safely for follow-on action," a statement by the North American Aerospace Defense Command, NORAD read.
This is the second time in as many weeks that aircraft came closer than permitted to Air Force One in Florida. On Feb. 3, one came within 2 nautical miles of the president and the incident is being investigated by authorities. When Air Force One is in flight, Secret Service agents work with FAA supervisors and monitor for threats.
Even though the parallel flight pattern about 30 miles out meant there was no risk of collision, it was still concerning to authorities, nonetheless. President Trump arrived at Palm Beach International Airport.