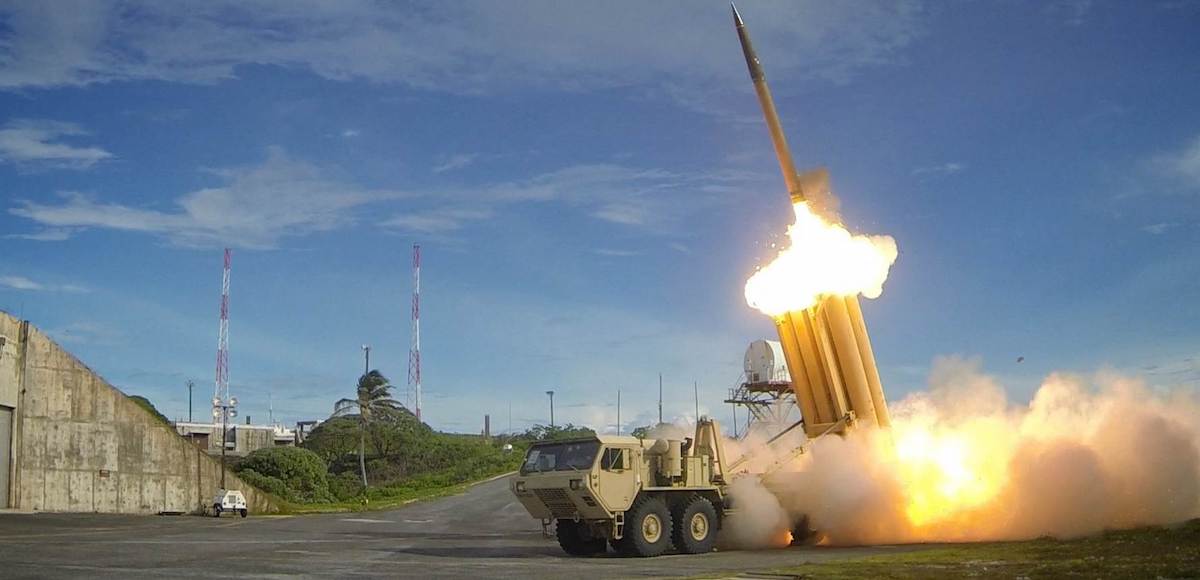 The U.S. successfully tested the THAAD missile defense system from Alaska amid rising tensions with North Korea, U.S. officials told People's Pundit Daily. It intercepted a target missile launched from an Air Force Cargo plane north of Hawaii.
THAAD can intercept short and intermediate-range ballistic missiles, but not intercontinental ballistic missiles. Thus far, the U.S. has hit 14 out of 14 targets.
"I couldn't be more proud of the government and contractor team who executed this flight test today," said Missile Defense Agency Director Lt. Gen. Sam Greaves. "This test further demonstrates the capabilities of the THAAD weapon system and its ability to intercept and destroy ballistic missile threats. THAAD continues to protect our citizens, deployed forces and allies from a real and growing threat."
THAAD represents a major aspect to the Trump Administration's new policy direction to deal with the increased nuclear threat coming from North Korea. It became operation in South Korea in May, but soldiers from the 11th Air Defense Artillery Brigade in Kodiak, Alaska, conducted the test unaware of the actual launch time.
The latest test comes a week after North Korea tested a new version of the KN-07 during the record-breaking July 4 missile launch. It flew for 37 minutes and reached a height of 1,500 miles, breaking the DPRK's previous record of 30 minutes and 1,000 feet set on Mother's Day.