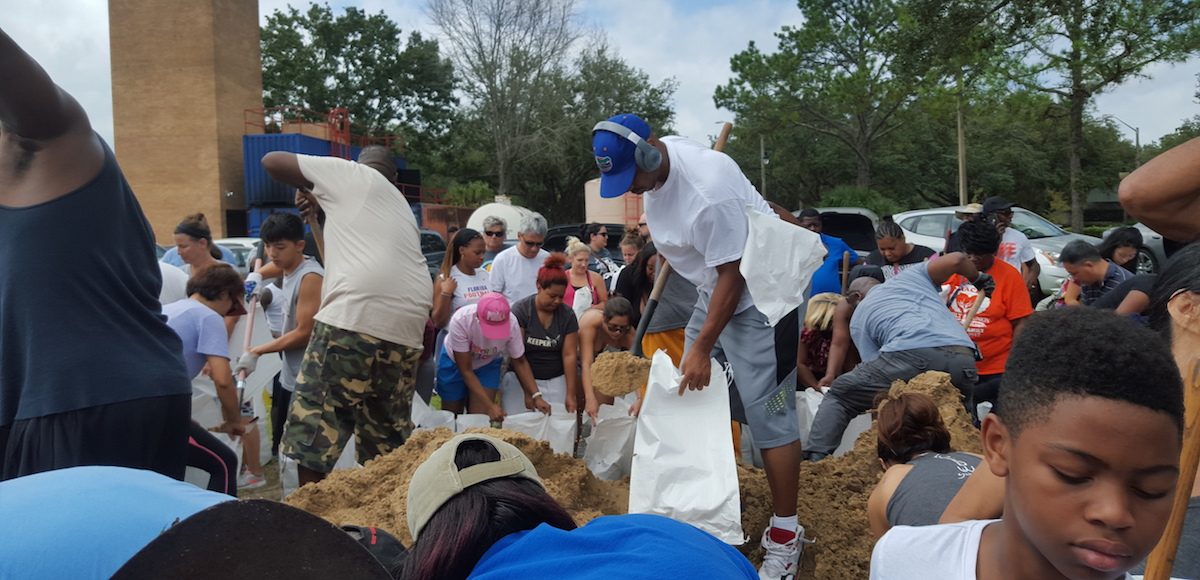 As Hurricane Irma threatens to rake North Central Florida, Gainesville Regional Utilities (GRU) said power restoration efforts could take two weeks. Already, more than 170,000 homes and businesses in Florida have lost power as the eye of Hurricane Irma is located 90 miles southeast of Key West.
"Due to the severity of Hurricane Irma, we are projecting restoration efforts could to take up to two weeks or longer," GRU said in a statement on Facebook. "Crews will be working as quickly and safely as possible until all customers are restored."
Forecasts for Central and North Central Florida took a turn for the worse on Saturday as Irma continued to shift westward before it makes a northern turn on Sunday. Alachua County, Marion County and the surrounding area could see extreme winds potentially above 110 MPH.
(Update: As of 543 AM EDT Sun Sep 10 2017, Alachua and Marion was downgraded to winds of 74 to 110 MPH.)
GRU is encouraging customers to put their cell phones on power save mode.
"GRU will NOT be cutting power to our customers prior to the storm. Outages are likely to occur during the storm and our crews will be on standby, ready to restore power as swiftly and as safely as possible."
Florida Power and Light said in a statement on its website that more than half of 170,000 reported outages were in the Miami-Dade area. Roughly 600,000 people have been ordered to evacuate from the area.
Flood threats are also significant across the state, including "high" in Gainesville and much of the rest of the state. The Southwest are under an "extreme" flood threat.
Visit gru.com/StormCentral for our outage map and storm safety tips.