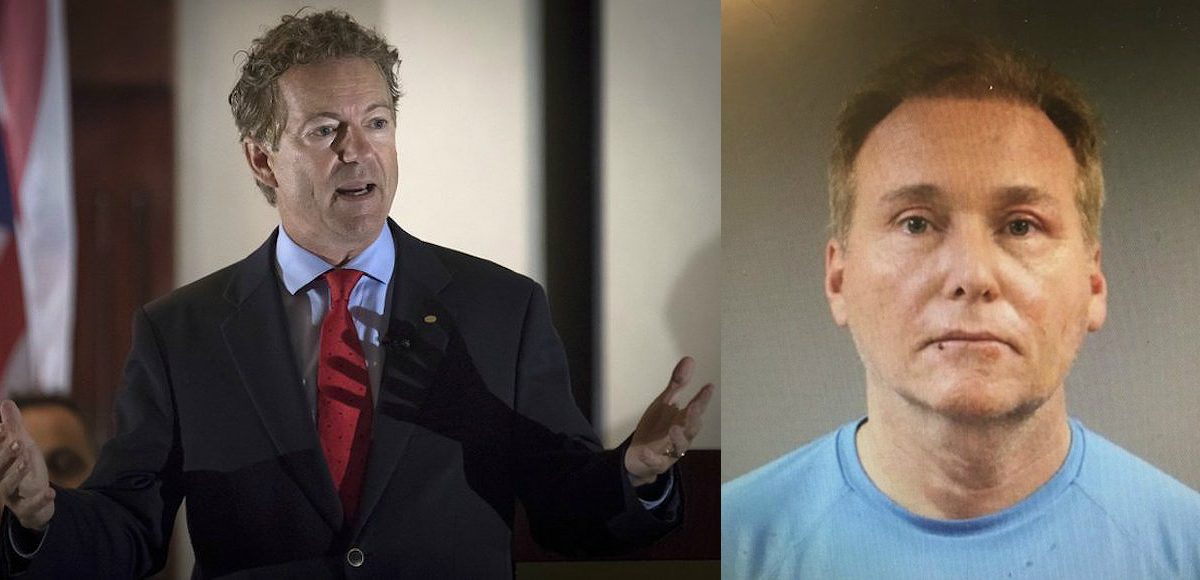 Senator Rand Paul, R-Kty., is recovering from 5 broken ribs and is in considerable pain following an assault at his home in Bowling Green on Friday. Rene Boucher, 59, was arrested and charged with misdemeanor fourth-degree assault and court records show was released on Saturday on a $7,500 bond.
Fox News reported he is also a registered Democrat.
Sen. Paul said on Twitter he has received overwhelming support "after Friday's unfortunate event," thanking everyone for their "thoughts and prayers."
Kelley and I appreciate the overwhelming support after Friday's unfortunate event. Thank you for your thoughts and prayers.

— Senator Rand Paul (@RandPaul) November 5, 2017
Kentucky State Police said Mr. Boucher — , an anesthesiologist and pain specialist in Bowling Green — did not return a phone call for comment and it is unclear if he has an attorney.
A court date is scheduled for Thursday for Mr. Boucher, who according to Warren County property records lives next door to Sen. Paul and his wife. He developed a product called Therm-a-Vest, a cloth vest partially filled with rice and secured by Velcro straps designed to relieve back pain.
A spokeswoman for Sen. Paul said he was "blindsided" by the assault but did not provide more details.
Doug Stafford, a senior advisor to the libertarian-leaning senator, said it is unclear when he will return to work. Sen. Paul is having difficulty getting around and cannot fly at this time. Mr. Stafford said Sunday that the broken ribs include three displaced fractures, which can lead to life-threatening injuries and causes severe pain that can last for weeks or even months.