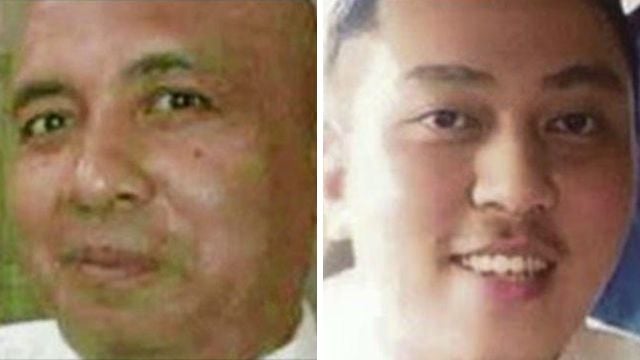 Officials seem to be conflicting each other on whether or not the latest 'ping' detected can be attributed to Malaysia Airlines Flight 370. Angus Houston, the leading official in the search for the jetliner off Australia's west coast, said Friday that the signal likely was not the missing plane, just as Australia's prime minister suggested the ping would help them narrow down the search.
"On the information I have available to me, there has been no major breakthrough in the search for MH370," Houston said. She also said that officials had determined Thursday that the ping was not stemming from the black box on Malaysia Airlines Flight 370.
However, Australian Prime Minister Tony Abbott told reporters in Shanghai that search crews located a more targeted area as the source of the sounds, which were first heard on Saturday.
"We have very much narrowed down the search area and we are very confident that the signals that we are detecting are from the black box on MH370," Abbott said.
"Nevertheless, we're getting into the stage where the signal from what we are very confident is the black box is starting to fade," he said. "We are hoping to get as much information as we can before the signal finally expires."
Since last Saturday, officials and experts had begun to suggest that a breakthrough was imminent, yet no real developments have been revealed. Concerns were mounting that time was running out for the search party to locate the box before the batteries expire, which are widely believed to be around the 30-day mark. Yet, in many past cases, the black box battery source continues to transmit signals for up to 10 days pr more after the expected termination date.
The Australian P-3 Orion aircraft has been scouring the Indian Ocean in the area Ocean Field picked up a transmissions originating around 15,000 feet below the ocean surface. They have been dropping sonar buoys along the way, but to no avail.
Malaysia Airlines FLight 370 disappeared on March 8, 2014, some time after the first hour of the flight when the last communication was made. Malaysian government officials said Thursday that they have definitely decided the pilot was the one who spoke the last words to air traffic control, "Good night, Malaysian three-seven-zero," and that his voice by all measures was normal. It was initially thought to be the co-pilot who spoke the last words before the system was manually shutdown.