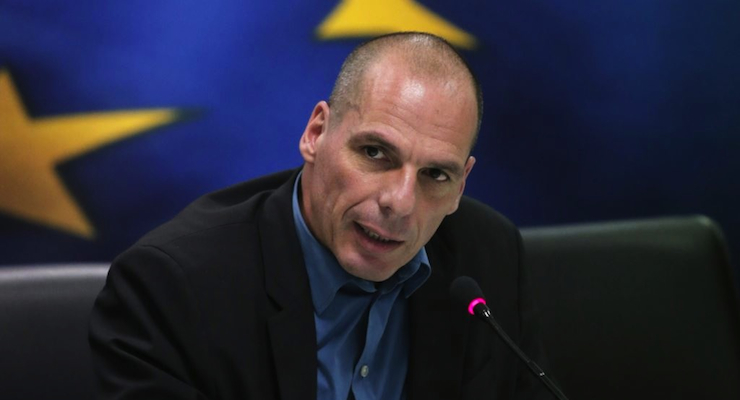 Greek Finance Minister Yanis Varoufakis announced his resignation shortly after voters Sunday overwhelmingly rejected the EU bailout deal, People's Pundit Daily confirmed. The decision to reject Europe's bailout proposal puts the country's economic and Eurozone future in jeopardy.
Varoufakis issued an announcement saying Prime Minister Alexis Tsipras had decided that Varoufakis' resignation "might help achieve a deal."
"Soon after the announcement of the referendum results, I was made aware of a certain preference by some Eurogroup participants," he said. "For my 'absence' from its meetings; an idea that the prime minister judged to be potentially helpful to him in reaching an agreement."
"For this reason I am leaving the Ministry of Finance today," Varoufakis wrote in a blog post.
Varoufakis went on to applaud the "bravery" of the Greek voters for rejecting the proposal, which in essence, was a vote not to pay their debts.
"Like all struggles for democratic rights, so too this historic rejection of the Eurogroup's 25th June ultimatum comes with a large price tag attached," the post read. "It is, therefore, essential that the great capital bestowed upon our government by the splendid NO vote be invested immediately into a YES to a proper resolution – to an agreement that involves debt restructuring, less austerity, redistribution in favour of the needy, and real reforms."
Government spokesman Gabriel Sakellaridis said in a statement that a replacement would be announced later in the day after a meeting of political party leaders.
Asian and european markets opened and remained sharply in the red. U.S. markets will also open down, with the Dow Jones Industrial Average set to shed some 100 points at the opening bell.