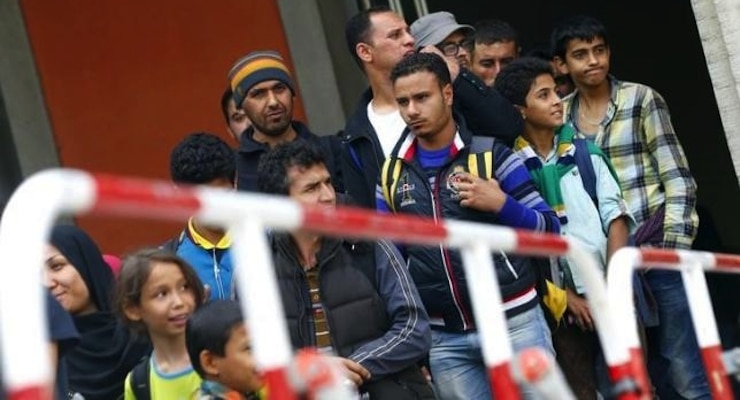 The German town of Bornheim banned male Syrian refugees from public swimming pools after complaints from women that they were being harassed by migrants. A spokesman for the local government of Bornheim said the ban on male asylum seekers above the age of 18 came after six people filed complaints "over the sexually offensive behavior of some migrant men at the pool".
The measure aimed at "making it clear to the men that the right of women in Germany is inviolable", he added.
Officials personally delivered the news to three refugee shelters located near the pools and explained to them how people are expected to behave while swimming or anywhere in public. The town also said they would lift the ban once they are satisfied that the message has been understood, though no mechanism for making such a determination was offered.
German Chancellor Angela Merkel has received widespread praise from the international community and widespread criticism at home for her decision to grant asylum to some 1.1 million refugees from Syria and other Middle Eastern countries. The total number of migrants reached 1 million in December, according to the latest data from the International Organization for Migration (IOM). The number of refugees is roughly four times the total from the prior year, with only half coming from Syria. The second largest group of people migrated from Afghanistan, where 99% support Sharia law becoming the law of the land.
According to recent polling, 60% of Germans fear their country cannot cope with the number of migrants arriving in the country and Merkel has seen a full-blown revolt in her own coalition amid reports of Muslim men committing gang rapes and other sexual assaults. The most notable occurred during New Year's celebrations in Cologne.
Another poll conducted for ARD found that 48% of Germans were afraid of refugees and, a separate poll for ZDF, found that 7 in 10 people fear that a record influx of asylum seekers will lead to more crime, up from 62% who said as much in October.