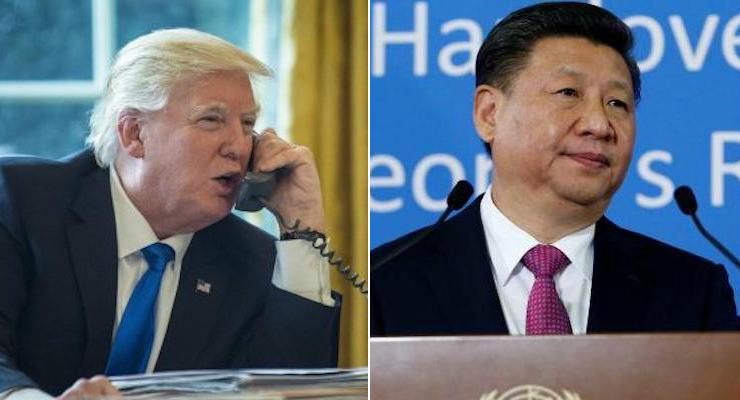 President Donald J. Trump spoke on the phone late Thursday with Chinese President Xi Jinping and agreed to honor the longstanding U.S. "one China" policy. Before taking office, Trump questioned the policy, which shifted diplomatic recognition from self-governing Taiwan to China in 1979. He said, at the time, it was open to negotiation.
But the commitment by the President is a diplomatic boon for Beijing, who was thrown for a loop in December when he took a congratulatory call from the president of Taiwan. At that time, President Trump said the United States did not have to automatically honor the policy under his administration.
Washington has long-acknowledged the Chinese position that there is only one China, which came only after failed attempts by previous administrations to prop up an independent Taiwan.
A White House statement said President Trump and President Xi had a long phone conversation.
"The two leaders discussed numerous topics and President Trump agreed, at the request of President Xi, to honor our 'one China' policy," the White House statement said. "Representatives of the United States and China will engage in discussions and negotiations on various issues of mutual interests."
A spokesman for Taiwan President Tsai Ing-wen said in a statement it was in Taiwan's interest to maintain good relations with the United States and China.