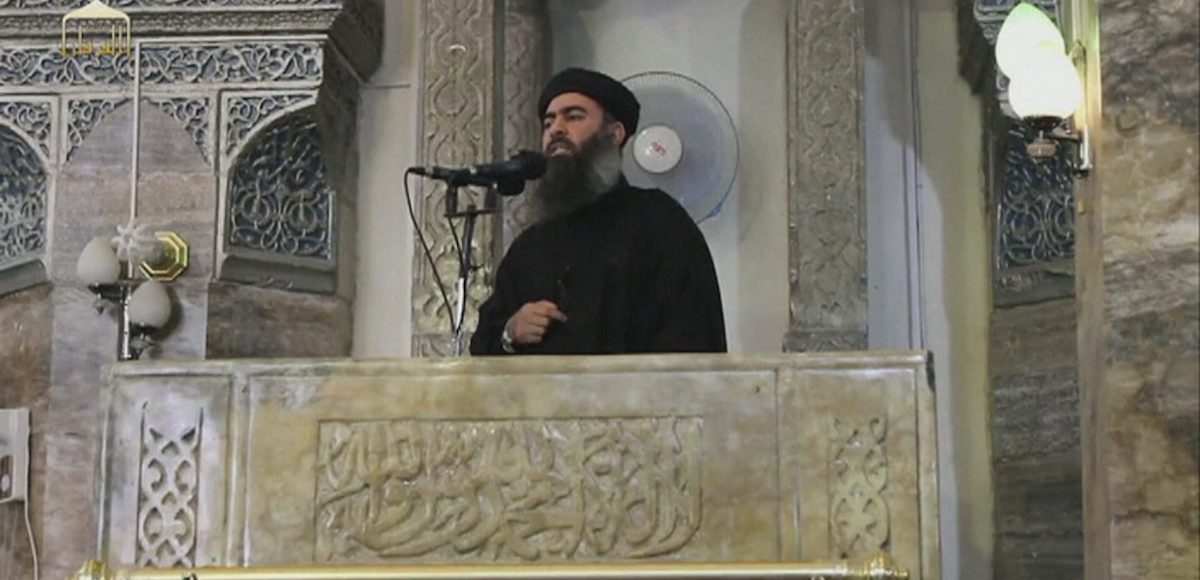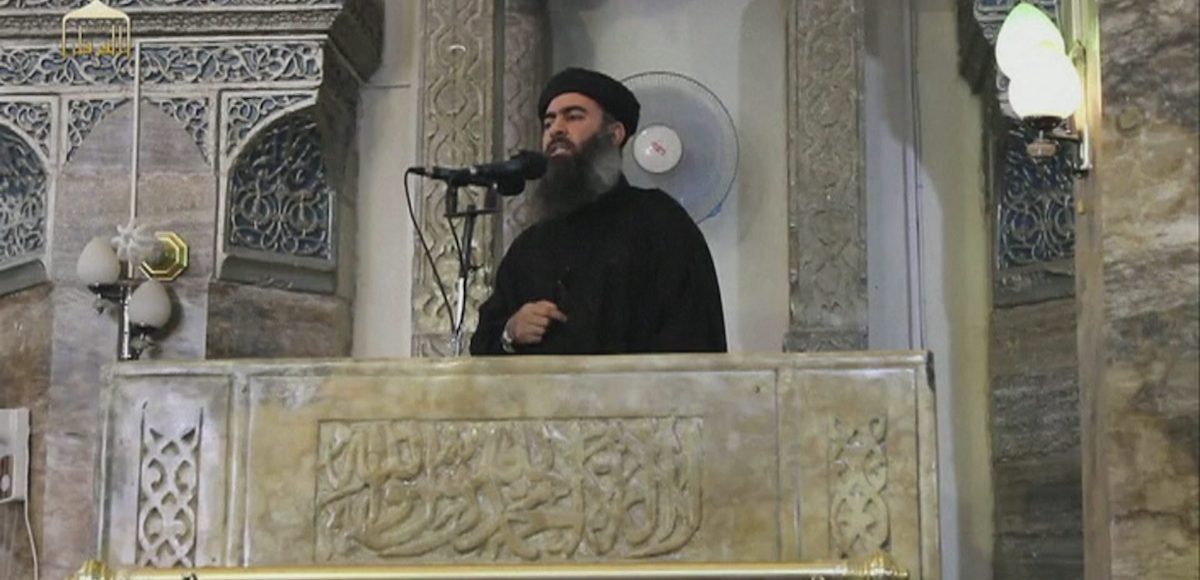 The Syrian Observatory for Human Rights obtained "reliable information" confirming Islamic State (ISIS) leader Abu Bakr al-Baghdadi is dead. People's Pundit Daily has not yet independently confirmed the claim.
But first-line and second-line commanders in the Islamic State told the Syrian Observatory a meeting was called to appoint an "alternative successor." The commander of Jaysh al-Sham and commander of Al-Raqqah State were asked to the meeting to choose a "Caliph successor of Abu Bakr al-Baghdadi as Caliphate of Muslims."
On June 16, Russia claimed al-Baghdadi was killed in a strike conducted on May 28, 2017, which allegedly killed roughly 30 mid-level leaders and 300 militants. The Kremlin ministry also claimed they had information indicating the meeting was a leadership gathering to discuss withdrawing from Raqqa, the group's self-proclaimed capital in Syria.
"We cannot confirm these reports at this time," U.S. Army Col. Ryan Dillon said in response.
The Syrian Observatory said ISIS sources identified the place of death as a village near the eastern countryside of Deir Ezzor, located on the border with Iraq. However, they did not specify how al-Baghdadi died or whether he was killed by Russia or the U.S.-led coalition.
As reports indicated, Abu Bakr al-Baghdadi was injured in a previous bombing in the area. If true, his death comes after a May 5, 2017 report confirmed the death of other high-level ISIS leaders, including Abu Omar al-Shishani (Minister of War), Abu al-Haijaa al-Tunusi, Abu Osama al-Iraqi (a.k.a. Wali of Al-Baraka State), Amer al-Rafdan (a.k.a. Wali of al-Khair State), Abu Sayyaf, Abu Jandal al-Kuwaiti, Abu Sufyan al-Omrani and Abu Huthayfa al-Orduni.
The U.S. State Department had offered $25 million for information that leads to the location of al-Baghdadi, his arrest and conviction.