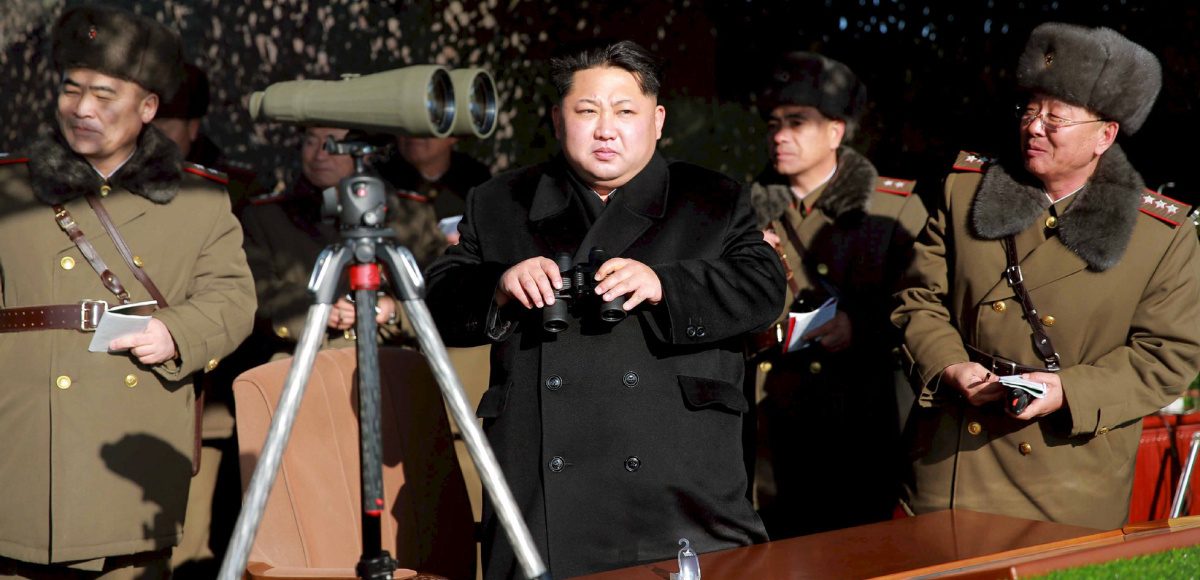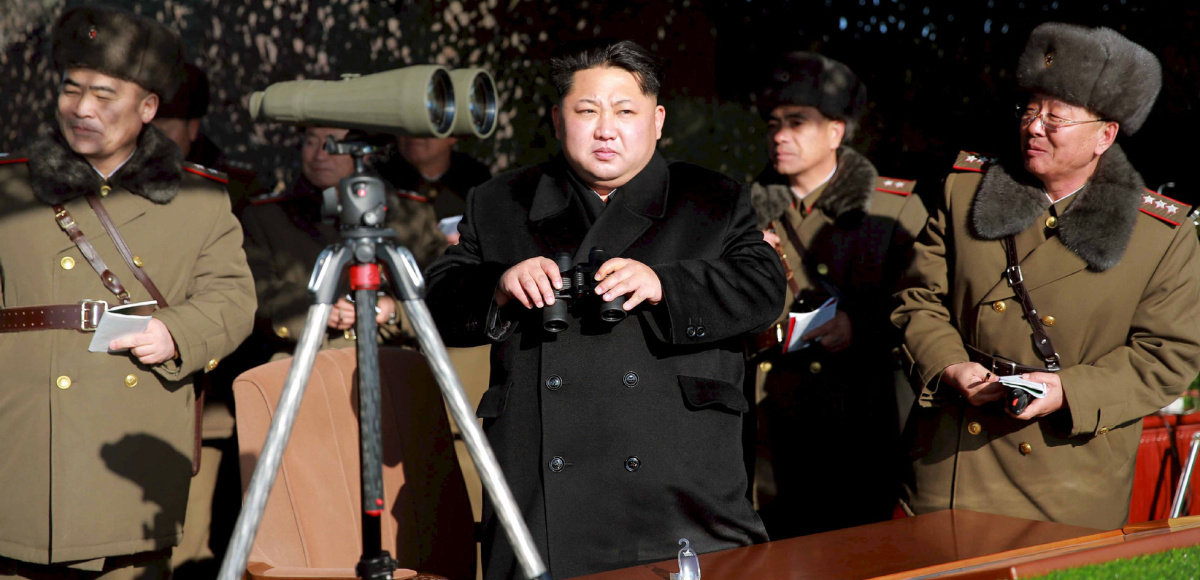 The U.S. Pentagon said the intercontinental ballistic missile launched by North Korea Friday traveled roughly 1,000 kilometers. The launch, which was the first since the rogue leftwing regime tested a new ballistic missile on July 4, 2017, was believed to be scheduled for Thursday–the 64th anniversary of the signing of the armistice that ended fighting in the Korean War.
"The U.S. Department of Defense detected and tracked a single North Korea missile launch today at about 10:41 a.m. EDT. We assess that this missile was an intercontinental ballistic missile, as had been expected," Captain Jeff Davis said in a statement. "The missile was launched from Mupyong-ni and traveled about 1,000 km before splashing down in the Sea of Japan. We are working with our interagency partners on a more detailed assessment."
Though the ICBM on July 4 was believed to be a version of the KN-17, North Korea designated it the Hwasong-14. It flew for 37 minutes and reached a height of 1,500 miles, or roughly 2414 kilometers, breaking the DPRK's previous record set on Mother's Day.
Rather than a single-stage, it was outfitted with a second stage, liquid propulsion system that gives Pyongyang the capability to reach the U.S.–Alaska. The launch was a major step forward for Pyongyang. It's an improvement from the Hwasong-12, which has a maximum range of 4,500 kilometers.
"The North American Aerospace Defense Command (NORAD) determined the missile launch from North Korea did not pose a threat to North America," Captain Davis added.
Regardless, with the latest launch, Pyongyang took yet another major step forward in their ballistic missile program, which aims to development an ICBM that can hit North America with a nuclear payload.
"Had the same motor's thrust been put to a range-maximizing flight path, the Hwasong-14 could have traveled as far as 7,000 kilometers, enough to reach Alaska and well in range of Guam," claimed Thomas Karako, a Senior Fellow at the International Security Program Missile Defense Project.
"If fired in an eastward direction to take advantage of the rotation of the earth, the Hwasong-14 could potentially reach up to 8,000 kilometers, putting Hawaii at risk."
In order to reach the continental U.S., Pyongyang would still need an ICBM with a range of over 8,000 kilometers. To put the East Coast at risk, that range increases to at least 10,000 kilometers.
The North and South Koreans are still technically in a state of war.