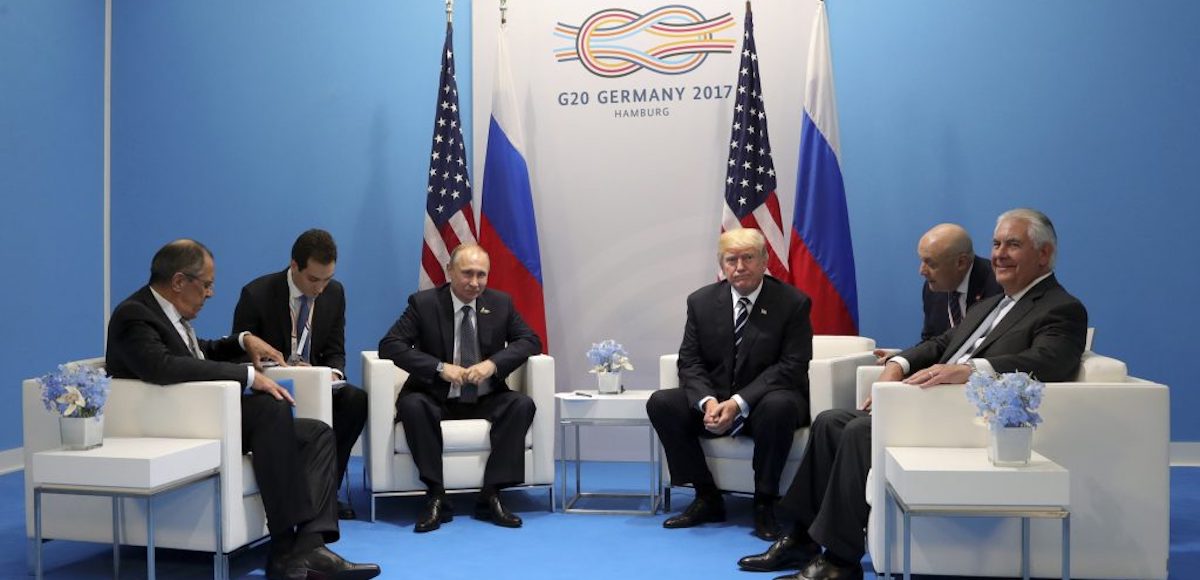 Russian Foreign Minister Sergei Lavrov announced Russia expelled 60 U.S. diplomats and closed the consulate in St. Petersburg. It's a reactionary response to the Trump Administration expelling 60 Russian diplomats and intelligence operatives from the United States, 48 from the embassy and 12 from the United Nations (UN).
Mr. Lavrov said that the U.S. ambassador had been informed of "retaliatory measures," which include "the expulsion of the equivalent number of diplomats and our decision to withdraw permission for the functioning of the U.S. consulate general in Saint Petersburg."
Worth noting, the Twitter account for the Russian embassy conducted a Twitter poll asking which location should be closed after the U.S. move. St. Petersburg won a plurality with 47%. The closure of two more consulates is also under consideration, though the response thus far has been symmetrical.
US administration?? ordered the closure of the Russian Consulate in Seattle @GK_Seattle??. What US Consulate General would you close in @Russia, if it was up to you to decide

— Russia in USA ?? (@RusEmbUSA) March 26, 2018
The U.S. State Department said Russia used a military-grade nerve agent to attempt to murder Sergei Skripal, a British citizen and his daughter, Yulia, in Salisbury on March 4. The attack put countless civilian lives at risk and in fact resulted in serious injury to 3 people, including a police officer.
In a show of solidarity with the United Kingdom (UK), more than 20 countries have expelled Russian diplomats from their countries. The UK expelled 23 Russian diplomats last week, though Russia denies any role in the attack in Salisbury.