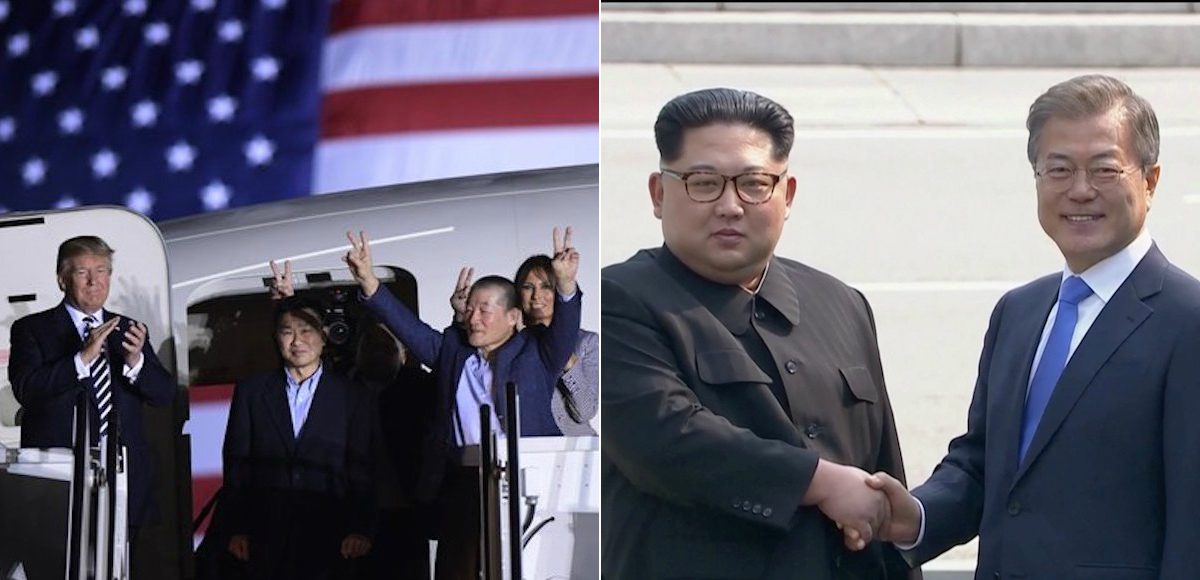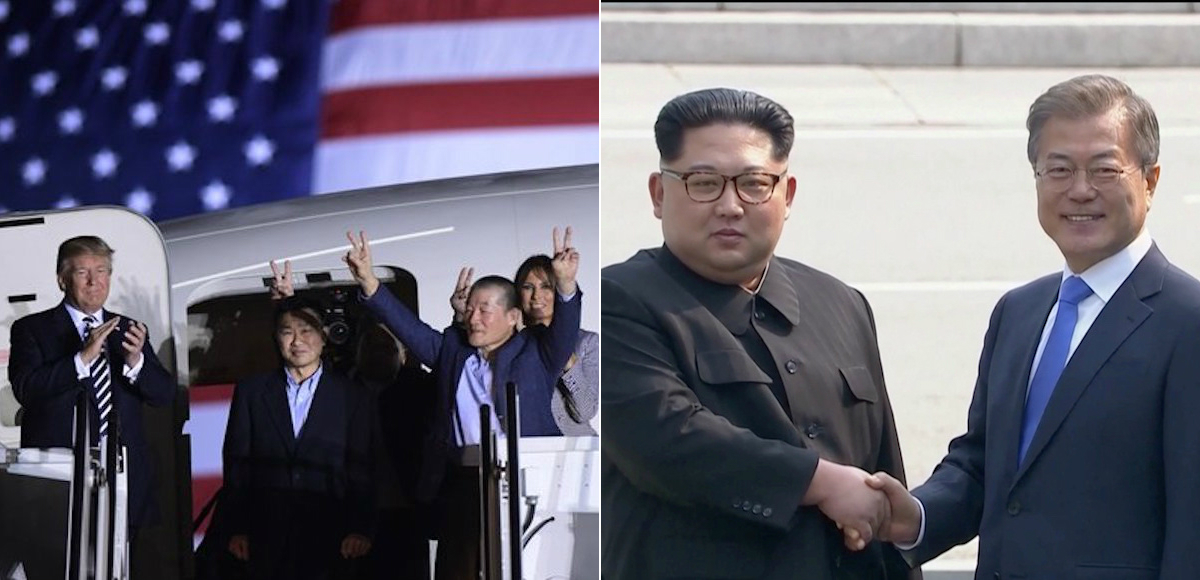 President Donald Trump and Chairman Kim Jong Un have arrived in Singapore for the highly-anticipated and historic summit. Singapore Prime Minister Lee Hsien Loong greeted President Trump on the runway at Paya Lebar Airbase ahead of the meeting with Kim scheduled for 9 a.m. local time Tuesday, or 9 p.m. ET.
He was accompanied by National Security Adviser John Bolton, Secretary of State Mike Pompeo and White House Chief of Staff John Kelly. Secretary Pompeo played a key role in the meeting, traveling first to North Korea to meet the chairman over Easter weekend.
When asked by a reporter on the tarmac how he was feeling about the summit, President Trump, who called his trip a "mission of peace," replied: "Very good."
"It's unknown territory in the truest sense, but I really feel confident," President Trump told reporters Saturday at the G7 summit. "I feel that Kim Jong Un wants to do something great for his people and he has that opportunity and he won't have that opportunity again."
Hours before, a private jet carrying Kim landed amid huge security precautions on the city-state island. The chairman has only left North Korea three times since taking power. His motorcade included a large limousine with North Korea flags attached to the hood. It was seen speeding through the streets of Singapore headed for the heavily guarded St. Regis Hotel.
The nuclear summit would be the first-ever between the U.S. and North Korea after more than six decades of hostility.
Chairman Kim announced that he suspended Pyongyang's nuclear testing program in anticipation of the summit, which included a freeze on intercontinental ballistic missile tests and the closing of a nuclear site.
The development came after North Korea announced they dropped demands for a freeze to U.S.-South Korea joint military exercises and the withdrawal of U.S. troops as preconditions for talks.