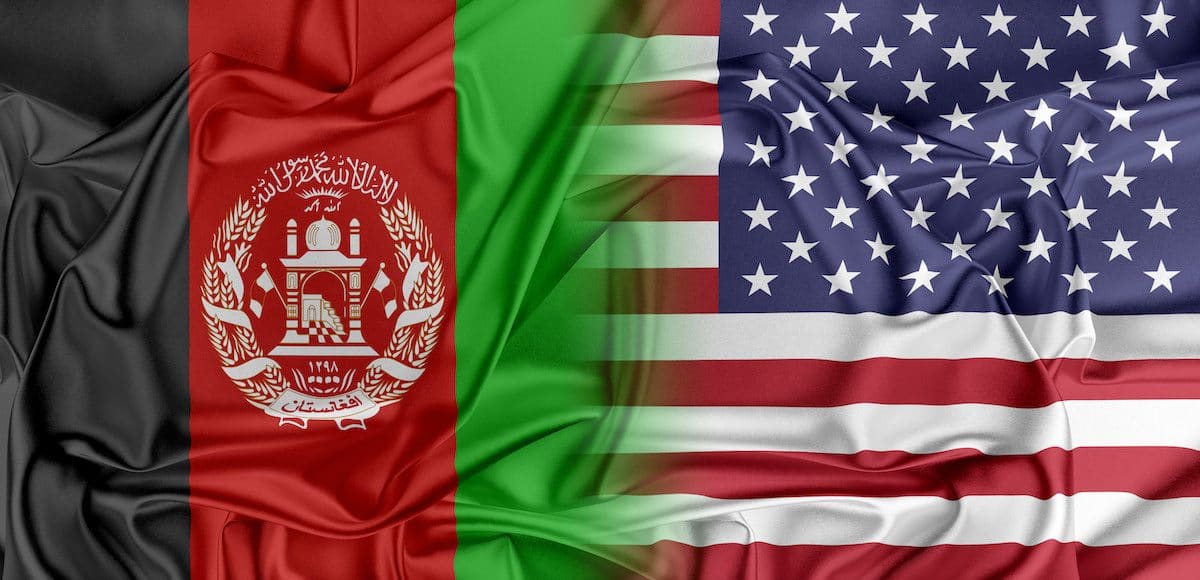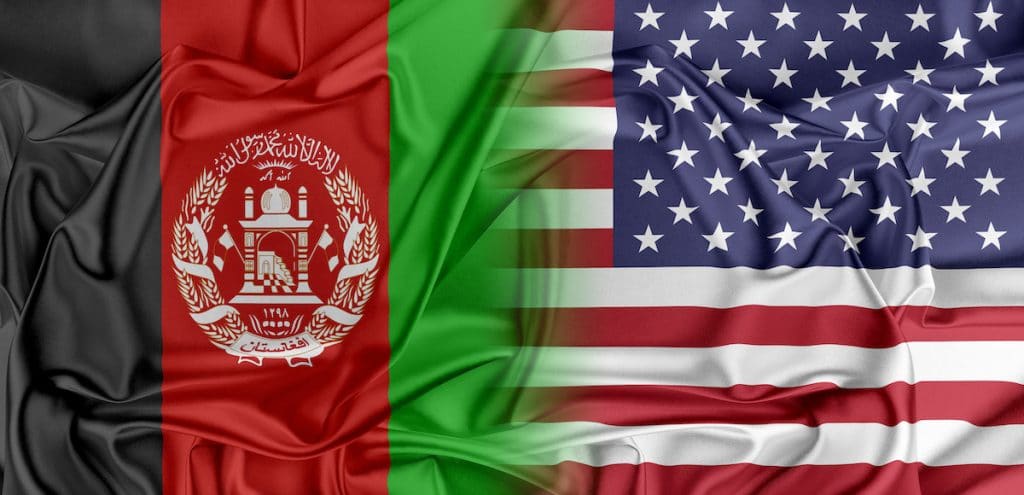 U.S. and Taliban officials touted "significant progress" in peace talks last week in Qatar over a proposed ceasefire and troop pullout.
U.S. special peace envoy Zalmay Khalilzad will engage in the next round of talks on February 25, and the sticking point remains over Taliban negotiators wanting a full withdrawal before a ceasefire.
A senior U.S. government official, speaking on the condition of anonymity, said the Trump Administration was committed to withdrawing foreign forces from Afghanistan to end more than 17 years of war.
However, they added that the U.S. could not accept a withdrawal without a ceasefire.

"We don't want a permanent military presence in Afghanistan," another official told Reuters in the capital Kabul. "Our goal is to help bring peace in Afghanistan and we would like a future partnership, newly defined with a post peace government."
"We would like to leave a good legacy."
In August 2017, President Trump said in his address to the nation that his new U.S. strategy in Afghanistan would not include nation-building.
"We are not nation-building again," he said. "We are killing terrorists."
The longest war in U.S. history began almost immediately after the attacks on September 11, 2001. President Donald Trump has long-criticized continued U.S. involvement, and as a candidate campaigned on prioritizing illicit drug trades over foreign intervention.
After more than 17 years – deploying at peak more than 100,000 troops, sacrificing the lives of nearly 2,400 U.S. soldiers, spending more than $1 trillion on military operations, more than $100 billion on "nation-building," or funding and training an army of 350,000 Afghan soldiers – the Taliban still controls nearly half of Afghanistan.
They stage near-daily attacks against the Afghan government and security forces. Further, as exclusively reported by People's Pundit Daily (PPD), opium production in Afghanistan has never been more robust than it is now.
The annual opium survey record high 9,000 metric tons for the year, rising 87% compared with 2016.
Afghan President Ashraf Ghani opposes a U.S. withdrawal, blaming the Russian withdrawal on May 15, 1988 for the civil war. He noted last week that 45,000 members of the country's security forces had been killed since he took office in 2014.