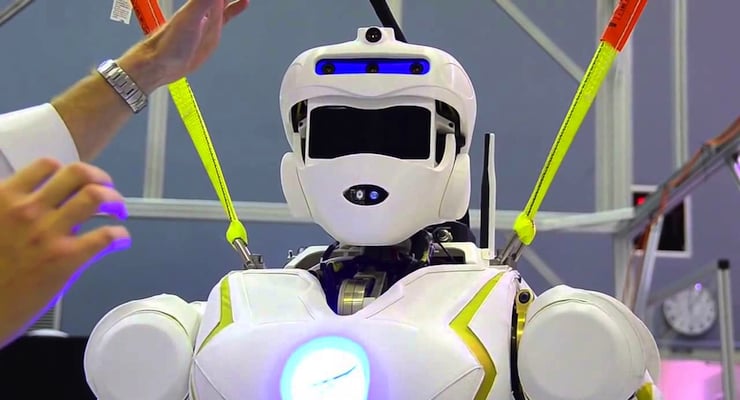 Robots make the perfect employee. They don't complain, they don't get sick, and, as of this writing, they don't have babies. When robots can do the job in today's economy, they get the job.
When they can't, a human must suffice. You still need a human to make the perfect latte, ask security questions at the airport and, for the time being, drive a taxi.
That hasn't stopped many employers from trying to robotize the people they can't do without. Many have built business models in which they can, in effect, dust off a human when its labor is required and ignore all its other needs.
This is the famous gig economy. It's app-based cab services insisting that their drivers are private contractors not entitled the traditional benefits of employment. It's national chain stores calling employees to duty at a moment's notice, the heck with any schedule.
Some good people are challenging such employment policies, but there's a more long-term approach: Give up defending a traditional model of employment that's dying and come up with a new one. Any realistic solution would require a lot more government intervention and sharing of the national wealth.
I can already hear my conservative friends blowing their tops, but they should hear out the arguments.
A paper out of Brookings Institution — "What happens if robots take the jobs?" — describes the stakes and offers responses. (I've taken the liberty of shortening the title.)
"We need a way to provide health care, disability and pension benefits outside of employment," author Darrell West writes.
How?
For starters, provide a guaranteed income for all. Think of it as an expansion of the earned income tax credit now supporting many low-wage workers and their families.
Isn't there something socially debilitating about living on government "handouts"? Well, that's a good question.
An answer, West told me, could be to attach some kind of work requirement to the checks. (Many states already do that with welfare benefits.) The work could be an existing job or government programs that pay people to do something useful.
It's been done before. The Works Progress Administration was created during the Great Depression to employ armies of out-of-work Americans. The fruits can be seen today in some of the country's most gorgeous courthouses, zoos and libraries — and great works of art, theater and music.
Some propose paying for volunteer activities having humanitarian value. Examples could include working for the Red Cross, a hospital or a school.
Our Social Security system allocates benefits on the basis of work credits. We could extend credits for certain volunteerism, as is already done in Britain.
Those conservative friends are moaning that the expense would be borne by the most productive Americans. It would "kill" the jobs they create. Well, some of those entrepreneurs did create jobs, but taxes were a lot lower then.
And contrary to ideology, many of our most successful business minds have become unimaginably rich finding ways to get rid of workers, certainly the Americans ones. They've cut pay and benefits and are no longer sharing the profits generated by rising productivity.
Small-government conservatives must ask is whether they have a better way to pull America's working class to safety, out of the path of oncoming tsunami of robotic competition.
They should be mindful that machines don't have the vote yet. Also, a big crowd of jobless humans hanging out on street corners leads to crime and social unrest. "If you have a large number of unemployed people," West said, "the United States starts looking like Egypt."
We Americans have a lot to talk about — things that really matter.