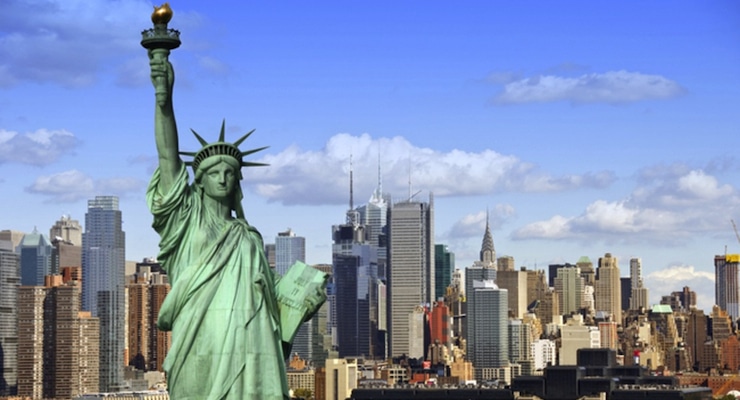 Many longtime residents of San Francisco, Miami and other hot U.S. cities complain of "Manhattanization" when developers put up 20- or 30-story apartment complexes. In Portland, Oregon, they're debating the wisdom of 40 stories.
They should try 100 stories on for size — or not, if they value the amenities of urban life. That's the height of a megatower proposed for downtown Seattle. It was "downsized" from 102 stories after aviation authorities warned the tower could interfere with air traffic.
Tall buildings don't normally shock New Yorkers, but many Gothamites are appalled by the growing scourge of "billionaire's row" on West 57th Street. This is a forest of freakishly high sticks casting shadows on Central Park.
In the sedate residential enclave of Sutton Place to the east, a developer wants to drop an oblong almost as tall as the Empire State Building smack in the middle of narrow 58th Street. Glomming onto the neighborhood's reputation for quiet elegance, the developer is perversely calling his monstrosity Sutton 58.
What's so terrible about megatowers? They cause wind tunnels at ground level. They block out the sun, putting huge swaths of city in shadow. They create canyons trapping air pollution and heat in summer. They kill others' views.
Michael Mehaffy, an architectural critic based in Portland, Oregon, has likened super-tall residential buildings to vertical gated communities cut off from the neighbors far below. Furthermore, the buildings are often half empty.
That's because these ultra-expensive spaces are being marketed to a global elite seeking a safe place to stash their money. Billions are pouring in from Russia, China, Saudi Arabia and Latin America.
Here's how Alan Kersh, president of the East River Fifties Alliance (a group fighting the Sutton Place megatower), sums up the raw deal: "The neighborhood is being ripped up for foreign owners who may fly in for a couple of days and just want to have a safe deposit box in the sky."
Seattle's proposed 4/C megatower — so named for its location at Fourth Avenue and Columbia Street — would be the tallest building on the West Coast. Why would Seattleites want such an outlandishly high structure?
"Vancouver envy," Mehaffy responds, referring to the tower-crazed Canadian city about 150 miles to the north. "The irony of that is a lot of people there are upset at the development."
Such discontent may explain one Vancouver developer's announcement that his project's $18 million penthouse would be sold only to a local resident.
Much of the money flowing into this super-expensive real estate is dirty — all-cash deals using shell companies. The buyers' identities are hidden. A concerned U.S. Treasury Department is starting to track these purchasers.
Builders and their pliant mayors try to pass off this luxury construction as a boon to affordable housing — as though adding to the stock of residences selling in the eight figures is somehow going to trickle down to working folks' rent. The opposite is often the case.
Developers look for "soft" building sites. In older residential areas, such as Sutton Place, that means demolishing the tenements and five-story walkups where people of modest means still live. When the Sutton 58 developer is done, 80 families will be displaced.
The theme this campaign season is ordinary Americans' wanting their power back. That should extend to politics on the very local level. Residents have a right to determine the destiny of their neighborhoods.
The real estate barons often call the shots in America's city halls. The people must tell the politicians inside that there will be consequences to ignoring their opinions.