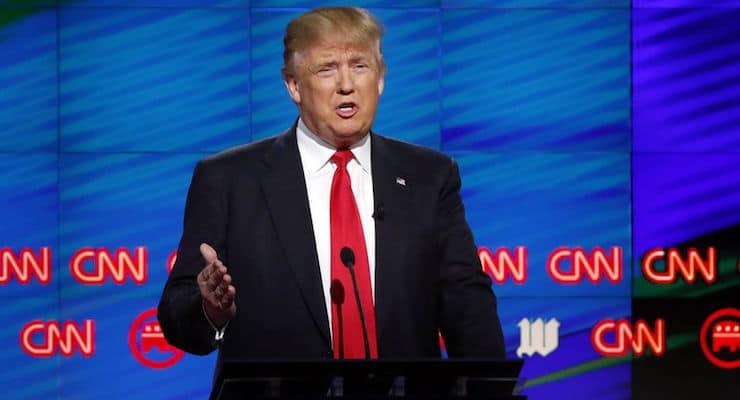 Mark 6:1-6 (NLT) 1 Jesus left that part of the country and returned with his disciples to Nazareth, his hometown. 2 The next Sabbath he began teaching in the synagogue, and many who heard him were amazed. They asked, "Where did he get all this wisdom and the power to perform such miracles?" 3 Then they scoffed, "He's just a carpenter, the son of Mary and the brother of James, Joseph, Judas, and Simon. And his sisters live right here among us." They were deeply offended and refused to believe in him. 4 Then Jesus told them, "A prophet is honored everywhere except in his own hometown and among his relatives and his own family." 5 And because of their unbelief, he couldn't do any miracles among them except to place his hands on a few sick people and heal them. 6 And he was amazed at their unbelief.
The word "offend" means to violate, to wrong, insult, or hurt; to cause difficulty, discomfort, or injury.
Offenses have been committed for eons! Since 1990, the widespread proliferation of political correctness in this country has been on a mission. The mission is to create wide gaps of disagreement between the people, as the government does as it pleases. It's a political tactic that thrives on the spirit of offense. It is neither political nor correct!
Just like the religious leaders in Jesus' day who were very impressed, amazed (Amplified version reads, "Astonished") at His insightful perspectives, so why are we outraged at Donald Trump's montage of political views?
To answer my own question, just as the base of religious leaders were so out of touch with the deep-rooted desires of the people, so too are those in our political class. who care only for their own agendas. Their goal is to line their own pockets at the expense of the people, with zero accountability.
In Jesus' day, the preferred seating was given to those of the elite of the Jewish community and, apparently, nothing has changed since then. Today, our political big wigs are mad at a simple-talking man, taking a common sense approach to what he clearly sees as an injustice to the people of the nation.
So, if you enjoy typologies in the Bible, then Donald J. Trump is in the same modern-day position, who like Jesus preaches a liberating message from which we all can benefit.
"Let's make America great again." We need to "win again. We don't win anymore."
Like it or not, he has set the tone for this presidential race. How can you be so sure? His rivals are now starting to embrace his political views on trade, immigration, though only in a last-ditch effort to get votes. The political oligarchs, like the religious Pharisees of Jesus' day, are shaking in their boots. They are offended and are refusing to embrace his wonderful unifying message. And even though they are attempting to mimic his policies, they lack one important component–sincerity.
About a year ago. a minister friend of mine came forth with a prophetic word and it basically went like this: "In the upcoming year we will witness the greatest transfer of power and wealth ever." It's time! Stop being offended! The people are speaking and it's time to give back to the people of America and
America needs to unify behind our Republican frontrunner: Donald J. Trump.
Imagine if the religious leaders in Jesus' home town would have gotten behind His message? Instead of performing just a few miracles, He would have impacted the region much faster with The Gospel Message–the Good News.
Let's unify and get behind Donald J. Trump, not stab him in the back as some are bent on doing, but help him to succeed. We're all in this together.
[mybooktable book="letters-of-grace-a-true-life-devotional" display="summary" buybutton_shadowbox="true"]