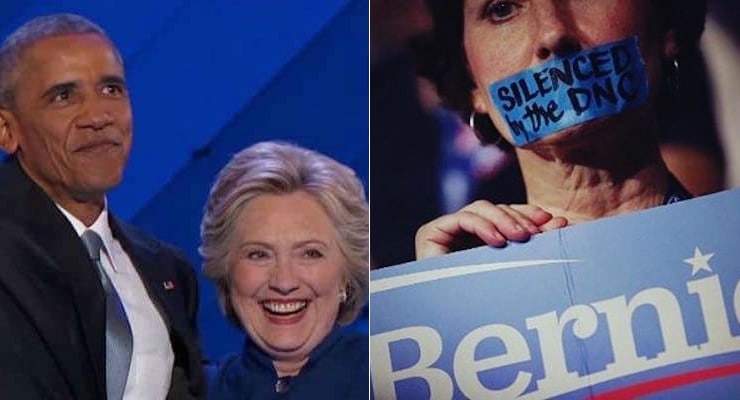 The hard left can be an unforgiving crowd, not always mindful of the give-and-take required to get things done. Donald Trump's fascist-lite ravings are anathema to them, but with moderate Republicans migrating to Hillary Clinton, some on the left worry that a President Clinton might feel less obliged to push a vigorous liberal program.
Or perhaps not. The political media thrives on a boiling pot. Clinton's widening lead in the polls drains some drama from the big story. The political punditry needs to drum up conflict, so why not revisit the alleged schism between Clinton and archliberals? The result is a largely fictional trend resting on a cherry-picked quote or two, but there you have it.
If the alliance between Clinton and moderate conservatives means finding common ground with reasonable Republicans, that would be a positive development, would it not? It would be a throwback to the era when the two parties made war but also made legislation.
Some of our friends on the right are saying, "Don't get your hopes up too high. This support for Clinton is a one-time deal." Once we bury the candidacy of the appalling Trump, it's back to the races.
That's one possibility. Another is that Trump spreads his collapse down the ballot and a party (Republican or a new one) emerges from the rubble creating a right-of-center coalition able to work with the left-of-center one.
It's hard to imagine sophisticated liberals doubting Clinton's devotion to the cause after her recent speech on economic policy. Unless it's been forgotten. (Clinton gave it a whole week ago.)
So let's refresh memories. Clinton called for raising taxes on the rich and adding new taxes on high-frequency traders and companies moving overseas. She would gradually raise the federal minimum wage from today's paltry $7.25 an hour to $12 an hour.
Clinton would also hike spending on roads, airports and other infrastructure — and on green energy — by nearly $300 billion, creating some 7 million jobs. She'd make state and community colleges tuition-free for middle-class families.
These are core progressive proposals, some inspired or pushed along by Bernie Sanders' campaign. The Democratic Party platform, meanwhile, is being called the most progressive in history.
So what would liberals complain about? It can't be that she welcomes the support of officials from the George W. Bush and Ronald Reagan administrations. The "we can't shake hands with the other party" is vulgar tea party militarism. (The Trump team would be doing backflips if prominent Democrats were defecting to its side.)
We get it. Some liberals would prefer that the race center more on their good proposals and less on what's so horrifying about Trump.
That could explain why Adam Green of the Progressive Change Campaign Committee framed Clinton's desire to do big-tent politics as a "double-edged sword." Green also noted that revulsion toward Trump could bring more progressives into Washington, and that would be a good thing.
By the way, "moderate" is not a dirty word," but "mandate" may be becoming one. Some on the right are already saying, in the words of a former Ted Cruz aide, "Clinton is not likely to emerge with a legislative mandate."
Let us recall that in the election of 2000, George W. won by 537 votes in Florida while losing the popular vote by a half-million. Nonetheless, he claimed a mandate, pushing through deep tax cuts for the rich, among other radical policies.
The mandate is whatever the winner decides it is. And if you want to win the presidency in this highly divided country of ours, two blades are better than one.