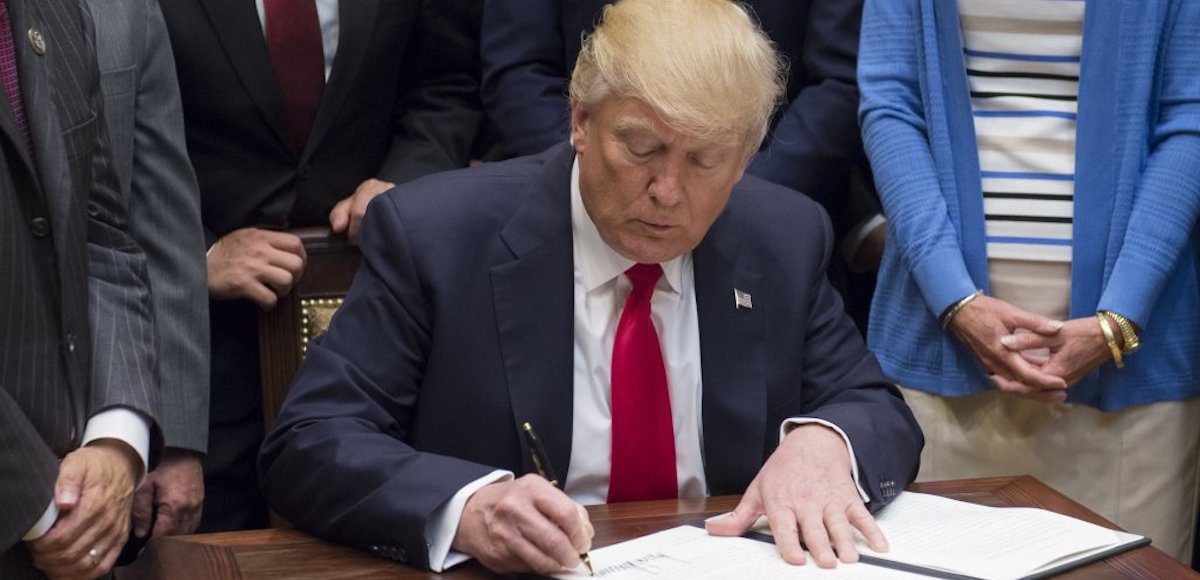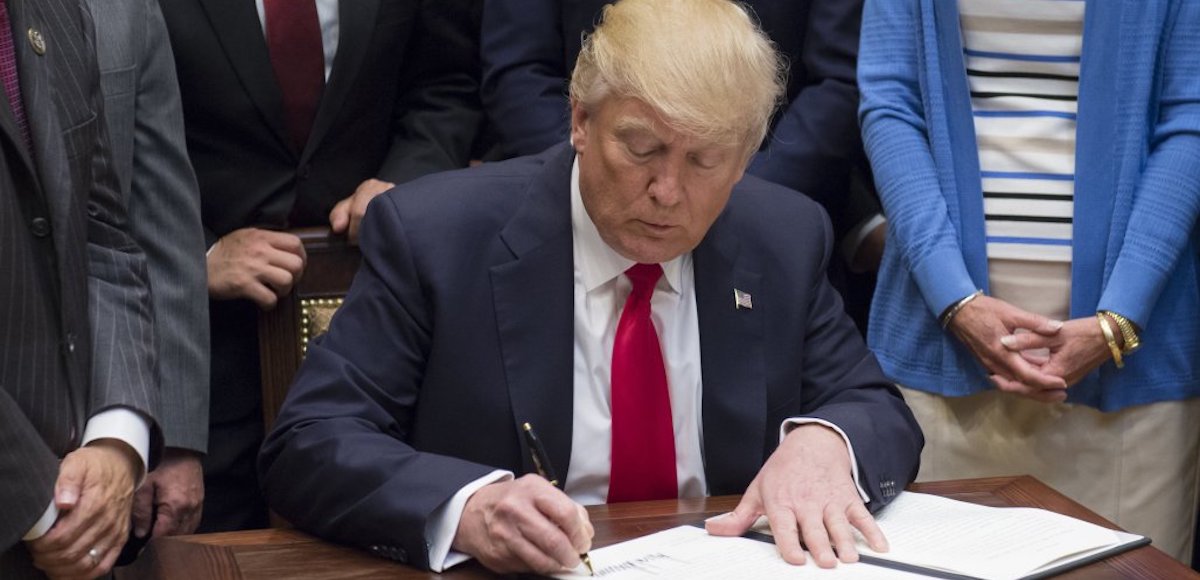 In this interview with Dana Loesch, I make several points about the Trump budget, including the need to reform means-tested entitlements and ObamaCare (with a caveat from my Second Theorem of government), as well as some comments on foreign aid and fake budget cuts.
But those are arguments that I make all the time. Today, I want to call attention to the mid-point of the interview when I explain that President Trump is actually in a strong position to get a win, notwithstanding all the rhetoric about his budget being "dead on arrival."
Simply stated, while he can't force Congress to enact a bill that reforms entitlements, his veto power means he can stop Congress from appropriating more money that he wants to spend.
But if he wants to win that battle, he needs to be willing to allow a partial government shutdown.
Which he wasn't willing to let happen when he approved a bad deal a few weeks ago to fund the government for the rest of the 2017 fiscal year.
But we have some good news. He may have learned from that mistake, at least if we take this tweet seriously.
either elect more Republican Senators in 2018 or change the rules now to 51%. Our country needs a good "shutdown" in September to fix mess!

— Donald J. Trump (@realDonaldTrump) May 2, 2017
Amen. Trump should be firm and explicitly warn Congress that he will veto any appropriations bill that spends one penny above what he requested in his budget.
And if Congress doesn't comply, he should use his veto pen and we'll have a partial shutdown, which basically effects the "non-essential" parts of the federal government that presumably shouldn't be funded anyhow.
The only way Trump loses that fight is if enough Republicans join with Democrats to override his veto. But that's unlikely since it is mostly Democrat constituencies (government bureaucrats and other recipients of taxpayer money) who feel the pinch if there's a partial shutdown.
This is a big reason why, as we saw during the Clinton years, it's Democrats who begin to cave so long as Republicans don't preemptively surrender.
The bottom line is that being tough on the budget isn't just good policy. As Ronald Reagan demonstrated, there are political rewards when you shrink the burden of government and enable faster growth.