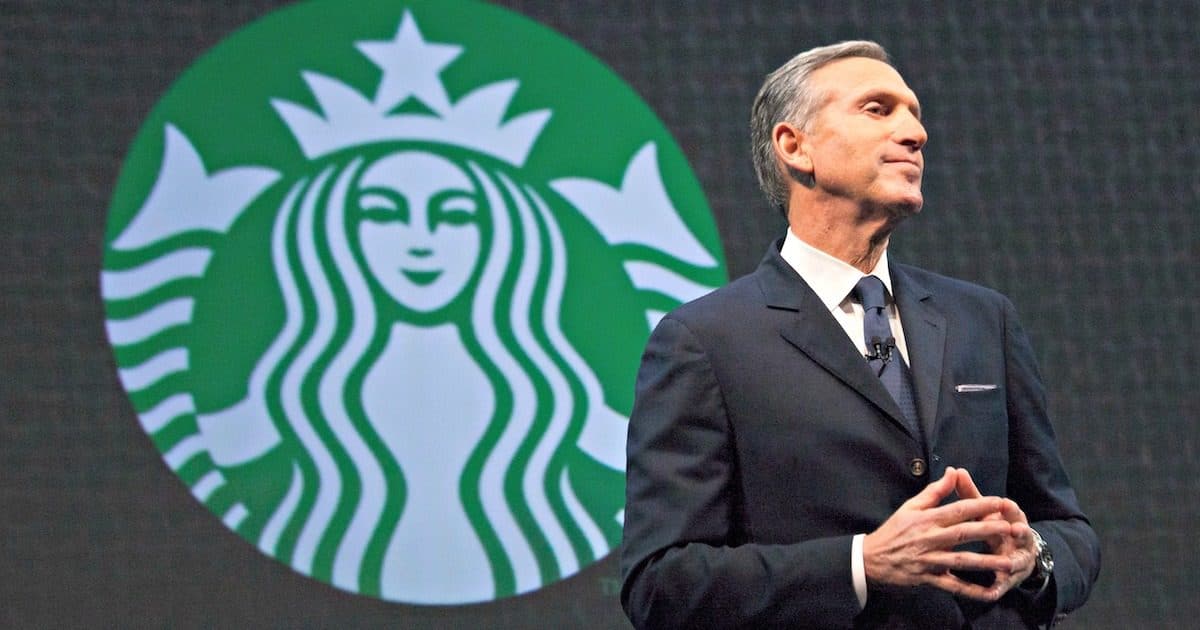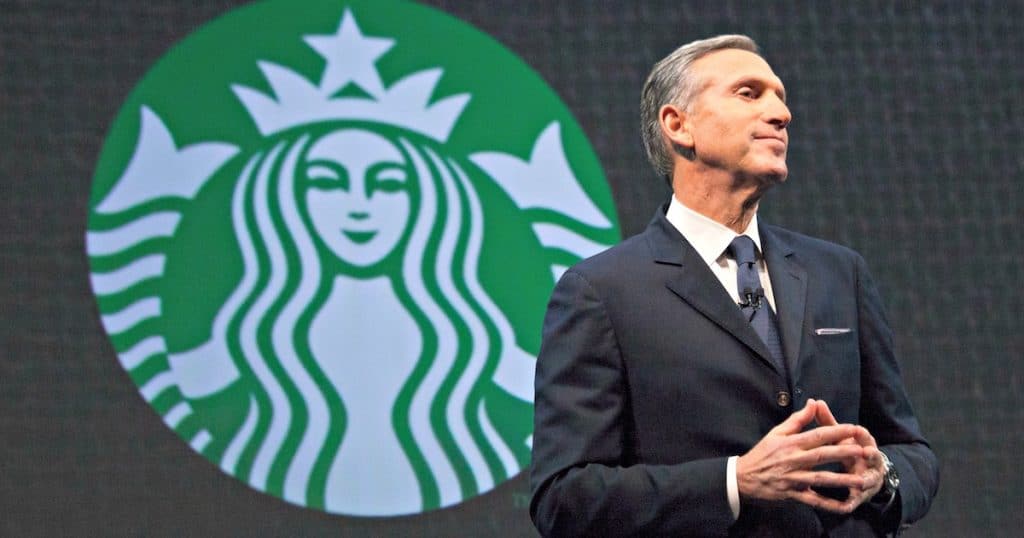 The astounding barrage of Democratic-friendly media hit pieces in response to a potential independent run by Howard Schultz is worthy of its own name: "Schultz Derangement Syndrome."
It is unprecedented in its scope and venom.
Certainly, Ross Perot, the only recent equivalent independent candidate, also received a massive amount of initial attention.
But much of the coverage was of puzzlement, even an often jocular nature.
In terms of actual political pushback, the Bush campaign came into play.
Since the billionaire entrepreneur and former head of Starbucks indicated he was considering an independent presidential bid, an utter dam of hate, sarcasm and vituperation has burst upon this seemingly mild-mannered gentleman.
Here's a small sampling;
Washington Post: 'Howard Schultz's terrible, horrible, no good, very bad week'
Ohio Democratic Senator Sherrod Brown: "Howard Schultz is a total idiot"
Amanda Marcotte at Salon: "Howard Schultz built a driveway through a park: This is why he shouldn't be president"
MSNBC: "Howard Schultz wants less for America than for Starbucks"
That is just a media sampling. The Twitter comments are often too vile for wider publication. It is noticeable that none of the negativity has come from the right. The obvious exception was a clearly psych-op tweet from President Donald Trump.
"Howard Schultz doesn't have the 'guts' to run for President!" the current president and fellow-former businessman tweeted.
Obviously, President Trump would welcome Mr. Schultz's run, as conventional wisdom holds it would damage the Democratic nominee more so than him.
But, just which party an independent Schultz run would hurt most has been a matter of considerable conjecture. The overwhelming consensus was that it would hurt the Democratic candidate the most, particularly if they are a progressive.
The progressive element of the Democratic Party feels as if it is their turn. Of course, them being the most vocal cadres with the most vocal element of the media/Twittersphere/blogosphere supporting them, they are clearly up in arms, and alarmed.
Just why the reaction should have been so strident — without anything but conjecture in the light of no polling — had been somewhat a puzzle — until the other day.
Five Thirty Eight published an analysis by Chance Media estimating how President Trump would fare against various Democratic candidates. The results show exactly what has caused all this leftist angst against a most unlikely target.
They also indicate that Democratic internal polling must have shown Schultz gaining traction even before officially declaring, if he eventually does so.
In all instances of Trump versus a progressive, he trails in the head-to-head. But when Schultz is included in the mix Trump leads every challenger.
What is most striking is that Schultz, who essentially is a political unknown, polls at 6-7%. It's an astonishing figure because it shows the nature of the threat a centrist Democrat — which Schultz has always been — poses to the left.
To make matters more infuriating for progressives, it is only against centrist former vice president Joe Biden who President Trump comes off second best, either in the head-to-head or with Mr. Schultz included.
Unfortunately, for the Democratic Party, either the hierarchy decides a centrist like Mr. Biden would be the best opponent against President Trump, or the left stages a McGovern-type coup.
Regardless, as a self-financed billionaire, Schultz would be impervious to party rule.
Clarity, at least amongst the chaos, has come into view and it is not a pretty picture for a party now up to 13 declared candidates with many more to come.
To have an independent force who can't be dealt with through the usual political means, raises the potential for 18 months of utter turmoil for the Democratic Party while the Republicans watch in amusement.