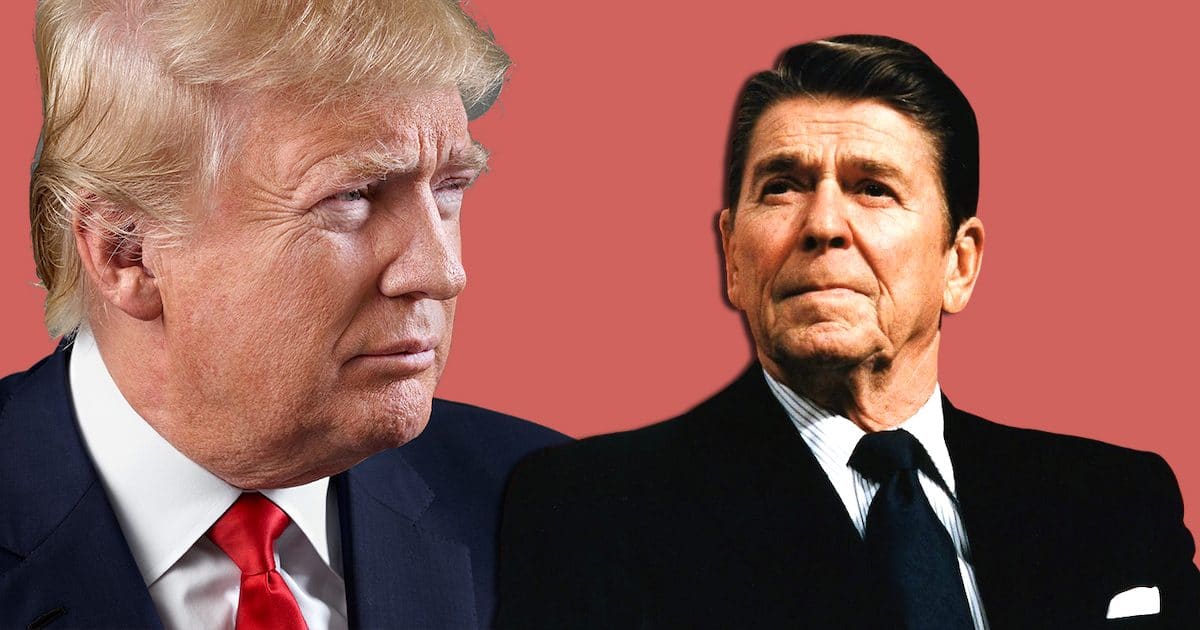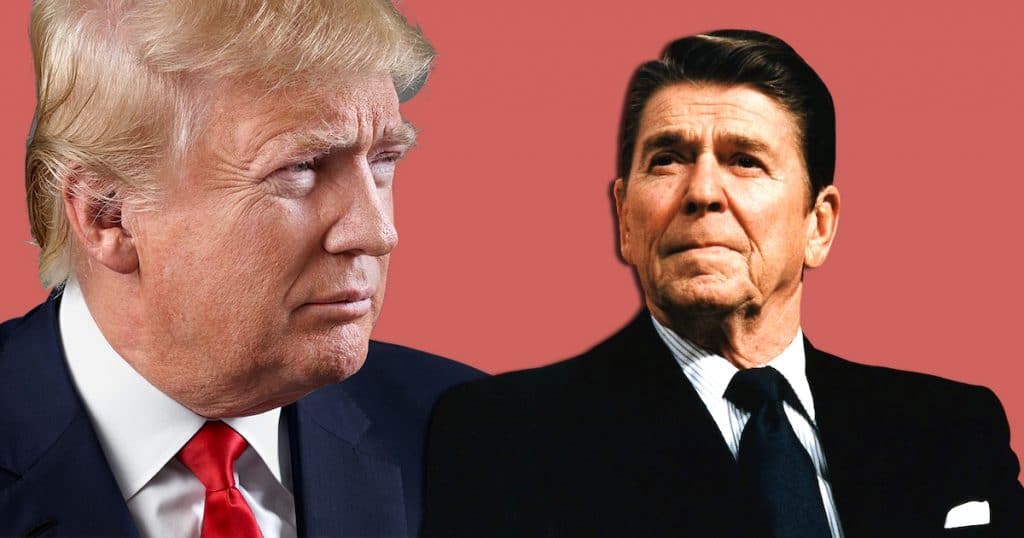 The Democrats were all over the news complaining about Donald Trump's "rosy" economic forecasts, especially for growth in the American economy. Of course, we heard for three years that the current growth we had could not be obtained, or that Trump would need a "magic wand" to bring back the astounding number of manufacturing jobs he indeed has.
​This all sounds so familiar. Let's see, where did we hear this before? Oh yeah! In the Reagan years.
​If there is a word that should be banned from pundit and Democrat talking points, it's "rosy. When Ronald Reagan submitted his budgets replete with substantial tax cuts in 1981, virtually all the economic "insiders" insisted that his forecasts were "rosy." There was no way the American economy could recover, let alone reach the growth levels his team projected. In fact, the economy—as it did with Trump—began to turn around almost instantly. Business Outlook, in May 1981, reported that spending for durable goods and gross private domestic investment each had shot up a whopping 22%. Those were indicators of confidence, something that a genuine leader produces. Typical of this confidence was Armco Steel, one of America's largest steel producers, which announced a plan for a $1.96 billion expansion after the inauguration.
​But the most amazing thing of Reagan's remarkable recovery is that even his team underestimated and under-projected growth rates!
​That same month, May 1981, economist Jerry Jordan even sent Murray Weidenbaum, the chairman of Reagan's economic advisors, a memo in which he cautioned that talking about realexpected declines in inflation might seem "Pollyannish to observers" but that real output growth was "much greater" than outside observers predicted. Sure enough, a month later, a compilation of GNP growth estimates by six universities and private firms showed they concluded the economy would growing by 6.5% over the next year.
​Reagan's projections in every case were lower than the outsiders" . . . on purpose. Marty Asher, who compiled the data from, among others, Wharton, Chase Econometrics, and Merrill Lynch, found that the real rate was "recently revised to 8.4%." But Reagan went with the lower rate in public.
​The same thing occurred with inflation estimates, and once again, complaints about a "rosy" forecast were flat wrong. By 1986, Reagan's team publicly used a money velocity rate of 5.5% but internal estimates were a full two points lower. Those proved correct. As early as July 1981 Weidenbaum told Reagan to ignore the immediate numbers: the long-term rates were very good and "quite strong." A glum Democrat Speaker of the House, Thomas P. "Tip" O'Neill moaned, "I'm getting the s*#t whaled out of me" by the President.
​Even foreign leaders noticed the change immediately. Helmut Schmidt, the chancellor of the Federal Republic of Germany visited the Gipper in May 1981, and saw in America "a natioin of upswing and optimism," whereas in Europe "pessimism reigns."
​But in the very short term, squeezing inflation and waiting for the investment to kick in rode to O'Neill's rescue, temporarily blurring the big picture. The media, of course, loved it: "the New York Review of Books said a "stench of failure hangs over Ronald Reagan's White House," and Fortune claimed investors were "terrified" of the tax cut. (Later, even Time magazine—a reliable Reagan-hating publication—admitted that other media outlets had been overly "antagonistic" in their campaigns against the President. When Reagan's budget director, David Stockman, betrayed the administration with complaints about the big deficits, the opposite was occuring. From late 1981 to 1982, most insiders thought Reagan had oversold the deficits, not the tax cuts, and many pointed out the deficits were not as harmful as even Dutch predicted.
​All the while, Reagan's support of Federal Reserve Chairman Paul Volcker and his crusade to squeeze out inflation remained firm. Indeed, members of Congress began discussing ways to impeach . . . Volcker! Most of Dutch's staff agreed, saying "Volcker is killing us." But the Gipper knew better. He had to tame inflation without sacrificing the tax cuts. And he did.
​Unemployment soon gave way, followed by inflation, which was down to 5% by the end of 1981. The stock market crept upward. By the second quarter of 1982 the economy grew at a stunning 8.7% rate and whereas some forecasts had 1983 down for a 5% decline, instead over the next twelve months private sector investment shot up by over 23%. Virtually every projection Reagan made came true, with the exception of balancing the budget. And those "rosy" projections? The White House's internal numbers were always closer to reality, and higher, than anything discussed in public. As the Gipper himself joked, "The best sign that our economic program is working is that they don't call it Reaganomics anymore."
​What the overwhelming evidence from the Reagan Papers shows is a powerful rebuttal to the notion that Dutch "knew the tax cuts wouldn't work." At every turn, the Reaganites were understating real economic growth and lower inflation. It turns out the Gipper's rosy projections weren't rosy enough!