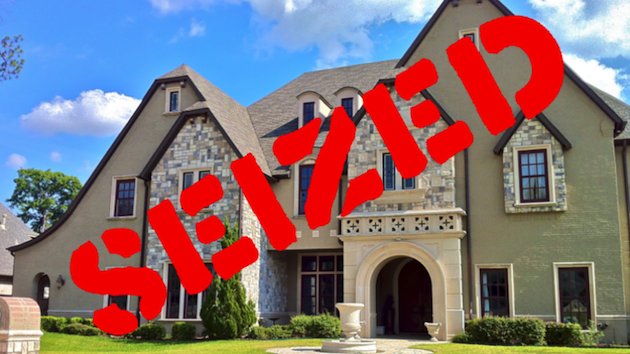 Notwithstanding the title of this article, I'm not going to make an ultra-libertarian argument that all taxation is theft (see the P.P.P.S. below if you want my thoughts on that issue).
Instead, today's topic is about a more specialized version of theft by government, which technically is called civil asset forfeiture but more accurately should be referred to as policing for profit.
It occurs when the government seizes cash or other property even though the victimized citizen has never been convicted – or in many cases even charged – with a crime.
I wish I was joking. But as you can see from these excerpts from a recent report, this is horrifyingly real.
Simply carrying a large amount of cash in a grocery sack in your car is now sufficient grounds for a police officer to seize your money, a US circuit court has ruled. A panel of the Eighth US Circuit Court of Appeals found that all a deputy has to do to seize cash from a person is say it is drug money. The court refused to return the $63,530 that Deputy Dave Wintle seized from a disabled veteran named Mark A. Brewer during a traffic stop in 2011. Brewer was never charged with a crime or even given a traffic ticket. Yet the decorated Air Force veteran lost his savings when a drug-sniffing dog smelled marijuana on it, even though no cannabis was found in Brewer's car or his home. …Brewer saved the money from disability payments and his Air Force pay — as documents deputies found in the car indicated.
Since much of our currency contains traces of marijuana and cocaine, there was no way to determine if Mr. Brewer had "drug money" simply on the basis of what the dog smelled.
What's especially disturbing is that a court agreed that there was no evidence of a crime, but the Judge decided to "assume" the money was criminal.
"The record here does not make clear whether the seized currency constitutes property used to facilitate a drug offense or proceeds from a drug offense," Judge Bobby E. Shepherd wrote in a March 23 opinion upholding the seizure. "For the purposes of analysis, however, we will assume that the currency facilitated a drug offense and is thus subject to [to be seized]." It was taken through a legal mechanism called civil forfeiture.
And to add injury to injury, the court case will apply to several states.
Even more tragic: The ruling will have a wide impact. "This court case will be the 'law of the circuit' for Arkansas, Iowa, Minnesota, Missouri and North and South Dakota as well, creating even more barriers for Americans to fight back against unjust seizures in court," Sibilla wrote.
But we do have a sliver of good news.
Meanwhile, New Mexico has become the second state to effectively eliminate the use of civil forfeiture and seizure by law enforcement. …It still will allow the criminal forfeiture of property, although that legal barrier is much higher for the government. …"This is the first time in decades that a state legislature has taken the bold but necessary step to put an end to the perverse financial incentive in civil forfeiture laws," Scott Bullock, the attorney in charge of the Institute for Justice's battle against the practice, stated in a press release. "Thankfully, Governor Martinez and the New Mexico legislature recognized that no one should lose their property without being first convicted of a crime."
Kudos to Governor Martinez and New Mexico lawmakers.
Now we need action in Washington.
P.S. Here are some other cases of "policing for profit" that should distress all decent people.
*Such as when the government wanted to steal someone's truck because a different person was arrested for drunk driving.
*Such as when the government tried to steal the bond money a family has collected to bail out a relative.
*Such as when the governmentseized nearly $400,000 of a business owner's money because it was in the possession of an armored car company suspected of wrongdoing.
*Such as when the governmentsought to confiscate an office building from the owner because a tenant was legally selling medical marijuana.
*Such as when the government killed a man as part of an anti-gambling investigation undertaken in hopes of using asset forfeiture to steal other people's cash.
*And you can read several other outrageous examples by clicking here.
All I can say is that our Founding Fathers must be rolling over in their graves. They gave us a marvelous Constitution precisely to protect citizens from government abuse.
Yet now courts routinely allow governments at all levels to run roughshod over our civil liberties.
P.P.S. It surely must say something that the first two directors of the Justice Department's asset forfeiture office now say the law is riddled with abuse and should be repealed.
P.P.P.S. For what it's worth, here's my two cents on the issue of taxation and theft. Supreme Court Justice Potter Stewart famously opined, when seeking to define pornography, that "I know it when I see it." That's not exactly a firm legal definition, but I've always liked his reasoning.
When I look at a jurisdiction such as Hong Kong, with a relatively small and honest government, I think of taxes as an unfortunate but acceptable price to pay. But when I think of nations with bloated public sectors and maliciously destructive tax regimes, then there's little doubt in my mind that taxation is theft. And that's true if the government is sinisterly malign, such as Venezuela, or a failing welfare state, such as France.
Especially when tax rates exceed 100 percent!
[mybooktable book="global-tax-revolution-the-rise-of-tax-competition-and-the-battle-to-defend-it" display="summary" buybutton_shadowbox="true"]