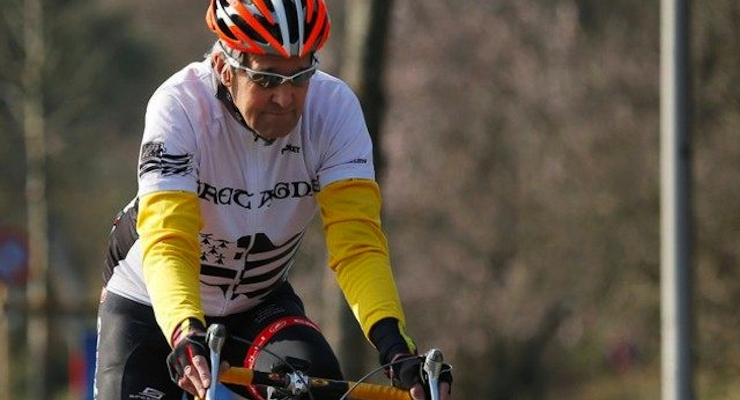 I'm in Geneva, Switzerland, where I just gave a speech about how international bureaucracies such as the OECD are seeking to undermine tax competition in hopes that the welfare state can be propped up for a few more years with ever-higher taxes.
But regular readers already know my views on these issues, so instead I want to focus today on a referendum that just took place a couple of days ago in this Alpine nation.
That referendum has convinced me that I was wrong when I wrote a few years ago that there were five reasons (government-constraining federalism, pro-gun culture, etc) to put Switzerland above the United States.
I'm not convinced there's a 6th reason. Simply stated, the Swiss have to be the most sensible people in the world.
Here are some excerpts from an English-language report published by Swiss Info.
An attempt to federalise Switzerland's inheritance tax system and redistribute wealth by taxing legacies worth more than CHF2 million ($2.15 million) has been rejected by Swiss voters… On Sunday, 71% of voters and all 26 Swiss cantons rejected the proposal. …Two-thirds of the revenue from this new tax, projected at CHF3 billion a year, would have been credited to the nation's old age pension fund.
Yes, you read correctly. The Swiss left thought they could lure voters into supporting a tax hike based on a discriminatory tax on a tiny segment of the population.
But an overwhelming share of Swiss voters rejected this class-warfare scheme. Here's a map of the results. But instead of liberal blue states and conservative red states that are found in the United States, Switzerland has nothing but conservative brown cantons.
The German-speaking cantons voted no. The French-speaking cantons voted no. And the Italian-speaking canton voted no.
It's almost enough to make one feel sorry for Swiss statists.
…the political left has continued its losing streak at the ballot box. In the past two years voters have rejected pay caps within companies, the introduction of a nationwide minimum wage and a plan to scrap lump sum taxation for rich foreigners. …Supporters of the plan countered that the overall tax burden in Switzerland is still one of the lowest in Europe.
Though I have to wonder if Swiss leftists are extraordinarily stupid.
Did they really think that complaining about low taxes was the way to win an election?!?
I can just imagine what went through the minds of ordinary Swiss voters: "hmm…we're richer than our high-tax neighbors and we're growing faster than our high-tax neighbors…should we copy them or maintain the policies that have worked?"
Opponents had a more compelling argument.
Several politicians and media described the tax as a "KMU Killer", referring to the German abbreviation for small and medium-sized businesses, which employ more than three-quarters of the Swiss workforce. Businesses said it would have been an effective double tax on income since firms already pay tax on earnings. …Switzerland's cabinet, both houses of parliament and all 26 cantons had recommended voters reject the proposal, as did the main business lobbies.
Needless to say, I appreciate the argument about double taxation. That's the obvious economic argument against the death tax.
But what makes Switzerland remarkable is the last part of the excerpt. It appears that the entire Swiss political establishment, as well as the entire business community, understand that it would be crazy to kill the low-tax goose that lays the golden economic eggs.
But ultimately, you have to give credit to the Swiss people. As mentioned in the article, they keep rejected statist proposals.
Here are a few I've written about.
Needless to say, my favorite Swiss referendum took place back in 2001, when 85 percent of voters imposed a spending cap on the central government. As explained in this video, this system has been remarkably effective at limiting the growth of government.
P.S. Oregon voters and California voters, by contrast, are far less discerning than their Swiss counterparts.