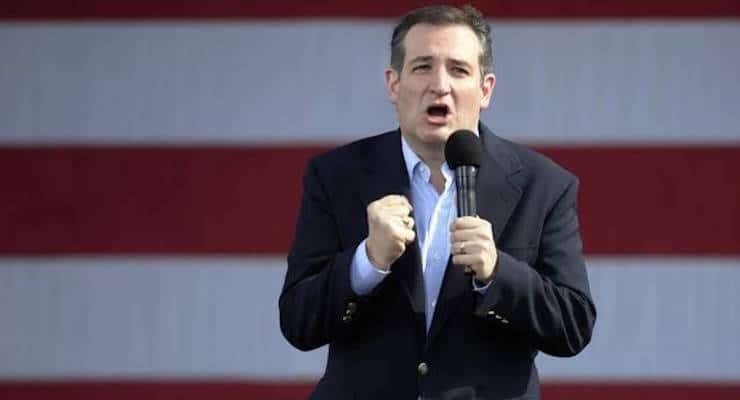 Trump Leads Cruz Head-to-Head Matchup in Tar Heel State
Texas Sen. Ted Cruz ramped up his claims over the weekend that he is "effectively tied with Donald Trump" in North Carolina, but new polls show it's not true. In fact, old and new polls show frontrunner Donald J. Trump holds and has held a statistically significant lead over Sen. Cruz since August.
"North Carolina is a battleground," Sen. Cruz also told the audience.
But, according to a new [content_tooltip id="38022″] survey in the Tar Heel State, Sen. Cruz trails Mr. Trump by 11 points, with Trump polling at 44% to 33% for Ted Cruz, 11% for John Kasich, and 7% for Marco Rubio. Trump has been building up a lead among early voters–he's at 46% to 38% for Cruz, 11% for Kasich, and 4% for Rubio–while he also leads among those planning to vote on election day. On Tuesday, Trump gets 43% to 32% for Cruz, 11% for Kasich, and 8% for Rubio.
The poll also debunks another claim made by the frontrunner's rivals and the #NeverTrump movement, which mirrors other surveys taken in the last several weeks. In a hypothetical two-man race, Mr. Trump defeats Sen. Cruz 49% to 43%.
"The political game is largely about perception," said PPD's senior political analyst Richard Baris. "Politicians try to portray that they are either winning or still in the fight. That's their job and we expect nothing less. But it's our job to tell the truth, which is that in aggregate data Sen. Cruz has not been leading Mr. Trump head-to-head in upcoming states for a number of weeks."
"That's his ultimate problem. His strong states are either in the Trump column are already behind him."
As has been the case all cycle, Mr. Trump's support is more solid than his rival's support, with 89% saying they'll definitely be voting and voting for him. That's compared to 84% who say the same about Sen. Cruz, 68% for Sen. Rubio, and just 65% for Gov. Kasich. If the aggregate polling is correct, Sen. Cruz would literally need all of those Rubio and Kasich voters to vote for him with Mr. Trump already at about half the vote.
Trump has led in North Carolina Republican Primary polls since the summer and now leads on the PPD average of polls in the Tar Heel State by nearly 13 points. A recent [content_tooltip id="37972″ title="SurveyUSA Poll"] also found Mr. Trump's at a near majority, dealing a significant blow to the #NeverTrump crowd.