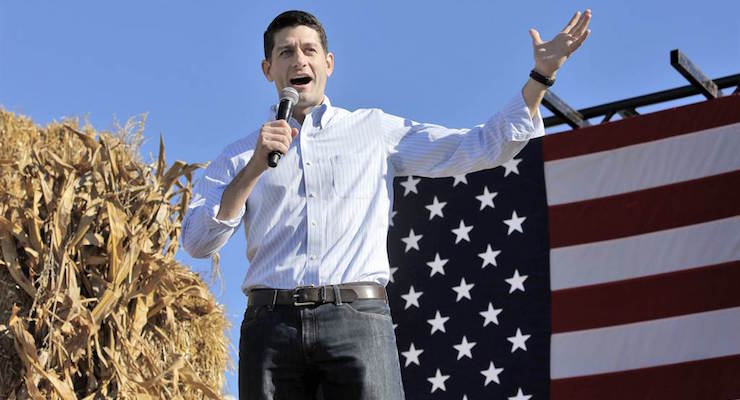 Nearly half of all Americans (48%) have a favorable opinion of House Speaker Paul Ryan, R-Wis., the highest percentage ever measured by Gallup.
According to the Gallup poll conducted from November 9-13, roughly 1 in 5 (18%) adults still remain unfamiliar with the Republican House speaker and 34% view him unfavorably, down slightly from 36% measured in August. Americans became more familiar with Speaker Ryan when he became Gov. Mitt Romney's running mate in August 2012, when more than half of Americans (58%) didn't even know who he was.
He also enjoyed his lowest favorable rating of 25% when he was relatively unknown and he did improve to 43% before the campaign ended. His favorable ratings fell to 31% by 2014.