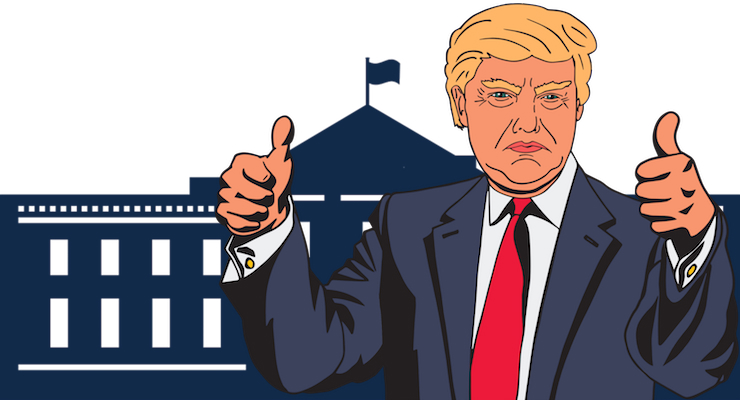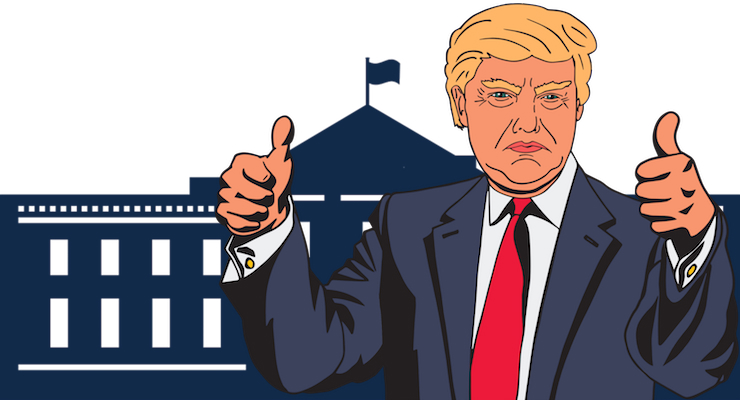 President-elect Donald J. Trump is enjoying his highest favorable rating measured to date, while a majority support his big key agenda items. A majority of voters also approve of the job he is doing during the transition. National polls conducted by People's Pundit Daily show President-elect Trump's favorability ratings are now above water for the first time ever since the PPD Poll began tracking in early July.
The PPD Poll, which conducted highly accurate surveys in 2016 on both the national and statewide level, finds 48% of likely voters now view the New York businessman favorably. That represents a 7-point increase since Election Day, while the percentage of voters holding an unfavorable view of him has fallen by 9 points to 46%.
Last week, the spread was improving but still underwater by -7, with 51% viewing him unfavorable and 44% favorable. Overall, the new results represent a 19-point swing since November 8 and 9-point swing from the prior week.
Throughout the campaign, PPD Polls repeatedly found voters had a more favorable image of Mr. Trump in the battleground states than voters nationwide. For example, in the final PPD Sunshine State Battleground Poll, 45% of Floridians had a favorable view of the then-Republican presidential candidate, while 52% had an unfavorable view of him.
Mr. Trump led his Democratic rival by just under 2 points in the poll, 48% to 46%, which ended up being his margin of victory almost exactly. At the time, he was underwater nationally by roughly 14 points, 41% favorable to 55% unfavorable.
Nevertheless, the sheer number of those previously reporting an unfavorable view who now say they are either undecided or have changed their minds altogether is a strong sign voters are willing to give the victor a chance. The change is likely due to the large percentage of voters who say they approve of the job he is doing during the transition.
On the question, "Do you approve or disapprove of how President-elect Donald J. Trump is handling the transition?" a whopping 56% now say they approve, up from only 49% during the prior week. Forty-one (41%) percent still say they disapprove.
President-elect Trump is also enjoying an increase in backing for several of his big agenda items. Support for his proposed temporary ban on Muslim immigration, particularly from Muslim countries plagued by Islamic terrorism, is shockingly high. Fifty-seven (57%) say they support the ban and only 38% oppose it.
On the question of whether "the U.S. should or should not allow refugees from Syria and other predominantly Muslim war-torn countries," nearly two-thirds (63%) say "should not," while 32% still support continuing President Barack Obama's refugee resettlement program.
Worth noting, with the exception of those completed on Thursday, most of the interviews were conducted before Carrier announced they would keep some 1,000 jobs in the U.S. The public announcement came this week after they reached a deal with President-elect Trump and Vice President-elect Mike Pence, who kicked off a "Thank You" tour by celebrating with plant workers in Indianapolis.
Further, interviews began the day of the terrorist attack at Ohio State University and did continue for the remaining two days after.
The PPD Poll follows level 1 AAPOR standards of disclosure and WAPOR/ESOMAR code of conduct. The survey was conducted from November 28 to December 1 and is based on 1299 interviews via Internet panel with likely voters participating in the PPD Internet Polling Panel.