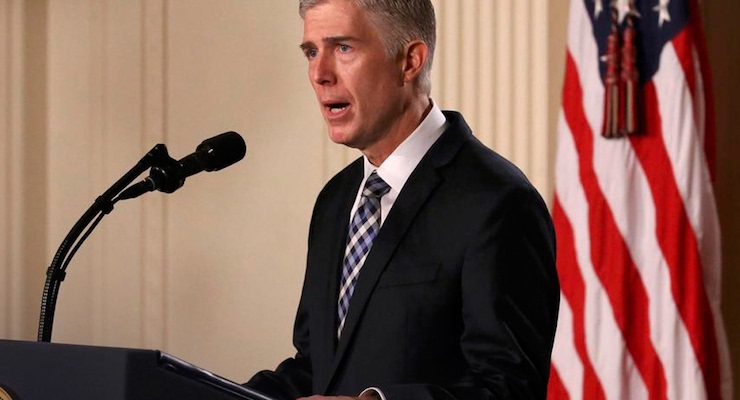 Most voters view Judge Neil Gorsuch, who was nominated for the U.S. Supreme Court by President Donald J. Trump, as mainstream. Further, more voters support his confirmation than they did for President Barack Obama's nominees.
Eighty-six percent (85%) and strongly believe that Judge Gorsuch will be the next Supreme Court justice, according to a round of polling conducted by Rasmussen Reports.
Him being viewed as mainstream is fueled in large part by 68% of likely voters believing the Court should rule based on what's written in the U.S. Constitution and legal precedents.
Only 26% feel the court should be guided mostly by a sense of fairness and justice instead.
Broken down by ideology, 84% of conservatives and 61% of moderates agree the Supreme Court should only rule based on a strict interpretation of the U.S. Constitution, rather than on each judge's sense of fairness and justice; liberals are closely divided. By party, 83% of Republicans and 67% of unaffiliated voters believe that should be the case, and a large percentage of Democrats (55%) agree.
Judge Gorsuch, 49, who serves on the U.S. Court of Appeals for the 10th Circuit in Colorado, was appointed in 2006 by President George W. Bush. In July 2006, the U.S. Senate confirmed him unanimously by voice vote. He had the support of the very same Democrats who are now objecting to his nomination, including Sen. Schumer, then-Sens. Obama and Biden.