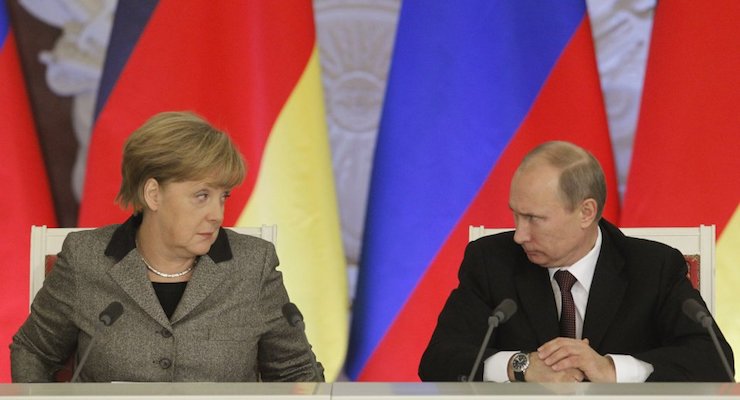 Vladimir Putin's approval rating remains solid and undamaged amid universal condemnation of his reaction to anti-corruption protests and a slowing economy. The Gallup World Poll finds more than 8 in 10 (81%) Russians said they approved of the job President Putin did in 2016.
The latest result is almost unchanged from the extraordinarily high ratings (83%) they have given him during Russia's annexation of Crimea three years ago. In 2015, the following year, President Putin's approval rating climbed to 85%.
In 2014, Russians briefly expressed economic optimism, which in 2016 fell back near recent lows measured in 2009 during the global economic crisis. With oil prices plunging on top of recession, just 14% of Russians in 2016 said their national economy was getting better and 18% said the same for their local economies.
Yet, nearly 7 in 10 Russians (68%) who believe their economy was getting worse–a number that has more than doubled since 2014–still approve of President Putin.
Tens of thousands of people took to the streets in cities across Russia late last month in the biggest sign of defiance against the Putin government since protests erupted in 2011 and 2012. Protestors demanded the resignation of Prime Minister Dmitry Medvedev and anti-corruption reforms.
Instead, authorities declared the planned demonstrations in many of the cities illegal and arrested roughly 700 protesters. Opposition leader Alexei Navalny was jailed for 15 days for resisting police orders, likely making him ineligible to run against President Putin in the next election.
The U.S. State Department condemned the crackdown as "an affront to core democratic values."
Nevertheless, Putin's approval ratings among Russians who see corruption as widespread in government have been just as high as those who do not see it as widespread. That's been the case since 2015.
SURVEY METHODS
Results are based on face-to-face interviews with 2,000 adults in Russia, aged 15 and older, conducted from April to June 2016. For results based on the total sample of national adults, the margin of sampling error is ±2.7 percentage points. The margin of error reflects the influence of data weighting. In addition to sampling error, question wording and practical difficulties in conducting surveys can introduce error or bias into the findings of public opinion polls.
The Chechen Republic, Republic of Ingushetia, Republic of Dagestan and the Republic of Crimea were excluded due to political instability. The Republic of Adygeya, Republic of Kabardino-Balkaria, Republic of Karachaevo-Cherkessie and North Ossetia were excluded due to high crime levels. Remote small settlements in far-Eastern Siberia were also excluded. The excluded areas represent about 6% of the population.
For complete methodology and specific survey dates, please review Gallup's Country Data Set details.
Learn more about how the Gallup World Poll works.