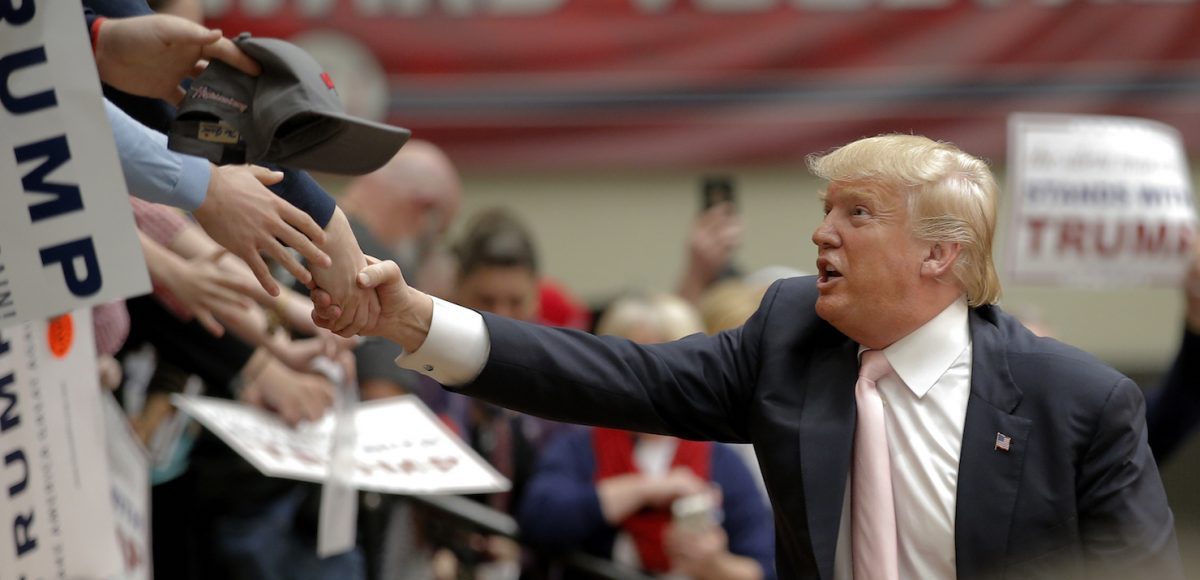 After a slight uptick last month, President Donald J. Trump's approval rating has taken another hit in May amid constant negative media coverage. The People's Pundit Daily (PPD Poll) Big Data Poll finds 41% of likely voters nationwide approve of the job President Trump is doing, while 48% disapprove.
"The bad news for President Trump is that he has lost ground among all voting blocs, including the key voters in the middle," R. D. Baris, head of the PPD Poll said. "The good news for the President is that the results show the spread is more a reflection of an increase in light disapproval than solid opposition or a base abandonment. That's not what is happening here, at least not yet."
Nationally, 50% of white likely voters still approve of the job the President is doing, but only 39% disapprove. That's down from 54% in the prior survey and his high of 64%, which was measured in January after Inauguration Day. His support among whites since January has averaged 58.2%.
He is also further underwater with black Americans this month after making considerable gains for a Republican politician. Only 7% of black likely voters approve, down from an impressive 18% in March.
Support among Hispanics, at 30%, is also at a new low.
While the President has slipped nationally, in key battlegrounds states his numbers are still more favorable juxtaposed to the nation as a whole.
"We've always found Mr. Trump more popular among voters in most battleground states than likely voters nationwide," Mr. Baris, the People's Pundit added. "Still, there is no doubt that he's had a rough few weeks."
President Trump's approval ratings in Florida and Ohio were far above his national numbers earlier in May. The President was above water in his adopted home state, 52% to 45%, while Buckeye State voters approve of him by an even larger 10-point margin, 53% to 43%.
The People's Pundit Daily (PPD Poll) Big Data Poll was recently featured in The Washington Times for being the most accurate poll in 2016.
(See full demographics and historical approval rating data, here.)
[pdfviewer width="740px" height="849px" beta="true/false"]https://www.peoplespunditdaily.com/wp-content/uploads/2017/05/Donald-J.-Trump-Approval-Rating-May-2017.pdf[/pdfviewer]
The PPD Poll follows level 1 AAPOR standards of disclosure and WAPOR/ESOMAR code of conduct. All publicly released surveys are subscriber– and individual reader donations-funded, not sponsored by any other media outlet, partisan or political entity.
The national poll was conducted from May 11 to May 17 and is based on 1482 interviews of likely voters participating in the PPD Internet Polling Panel. The Sunshine State Battleground Poll, a subsample of the PPD Battleground State Likely Voter Metrics, was collected in a separate state-wide sample.
The PPD Poll has a 95% confidence interval and is not weighted based on party affiliation (party ID), but rather demographics from the U.S. Census Current Population Survey–i.e. age, gender, race, income, education and region. Partisan affiliation is derived from a proprietary likely voter model and demographic weighting, not the other way around.
The sample identified a D/R/I partisan split of 36% Democrat, 33% Republican and 31% Independent/Other. Read about methodology here.