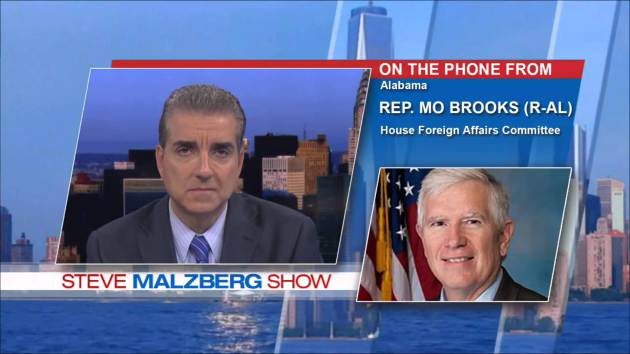 On the Steve Maltzberg show, Republican Rep. Mo Brooks (R-AL) stood by his claim that the Democrats are waging a war on whites in American politics. He said earlier this week that Democrats are telling minorities that white people hate all other races simply to gin up votes.
Democrats have consistently made claims that the Republican Party is waging a war on women, a war on blacks, and are racists toward Hispanics because they believe in law and order, the rule of law and American sovereignty at the border.
STEVE MALTZBERG: Do you stick by your statement that the Democrats and Obama by separating the races are trying to, or are, conducting a "war on whites?"
REP. MO BROOKS: Absolutely.
STEVE MALTZBERG: Ok, explain for those who didn't hear the whole statement on Laura Ingraham there.
REP. MO BROOKS: Well sure. Look at what the Democrats do on a regular basis. They appeal to specific racial groups by saying we will protect you, that particular racial group — well who are they talking about protecting them from? Well they're talking about protecting them from Republicans, but at the same time, what do they say about the Republicans: that they're whites. Let's look at Sen. Harry Reid recently when he was complaining about a Supreme Court decision, what did he say? White men. Of course one of them happened to be black but that interferes with the argument he was trying to make, and so the Democrats on a regular basis try to divide Americans up based on race. I find that that to be highly inappropriate. We ought to make public policy decisions based on what is in the best interest of the United States of America. By way of example, I'm looking at a Washington Examiner article from 2012, in preparation for the 2012 election cycle – how the House Democrats are being trained to make race the issue. That to me is really sordid, its repugnant.