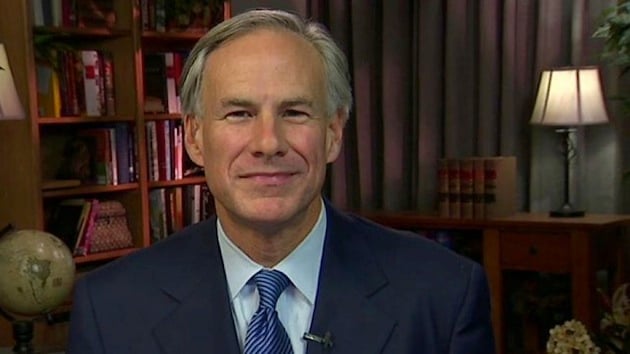 Texas Attorney General and Republican gubernatorial candidate Greg Abbott minimized attacks by Democratic candidate Wendy Davis, who ran a "disgraceful" hail mary ad last week. Davis doubled down on her widely denounced ad "Justice," during which the narrator accuses her Republican wheelchair-bound opponent of being a hypocrite, by holding a press conference claiming Abbott opposes the American with Disabilities Act and the disabled community.
The political charade was complete with human props — disabled props.
"I am running a real campaign that's focused on real issues like securing the border, keeping Texas number one for jobs, continue fighting against Obama's EPA that's crushing new jobs," Abbott said during an interview with Sean Hannity Monday night. "So, I will continue to focus on the future of Texas while my opponent is attacking me."
"A tree fell on Greg Abbott," the narrator says in a voice that downplays how he got paralyzed from the waste down. "He sued and got millions. Since then, he's spent his career working against other victims."
Abbott also called into question the truthfulness of the ad, itself. On the specific cases mentioned in the ad, Abbott contested each an every charge.
"The irony of it is, all of those things are equally false," Abbott said. "There is no one with a stronger track record of protecting rape victims than I do. I created an entirely new unit at the Office of Attorney General where I have arrested 4,500 sex-offenders and put them behind bars."
The state attorney general said he was proud of his record of fighting for Texans and has focused his campaign on how much more he could do for Texas in the future.
The Davis campaign said Abbott's handicap is fair game because he previously ran an ad jokingly stating that "a guy in a wheelchair can move faster than traffic on some roads in Texas." They also say that the ad was poll-tested and, unbelievably, made the claim that the attack gives her the edge.
Analysis of the Texas Governor race by PPD's 2014 Governor Map Predictions model, found Davis' defeat is a near certainty.