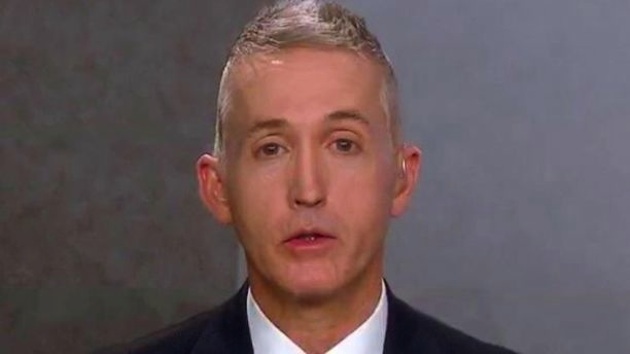 Rep. Trey Gowdy, R-S.C., chairman of the House Select Committee on Benghazi, said former Secretary of State Hillary Clinton didn't clear up the email controversy.
"If possible, I have more questions now than I did this time yesterday," Gowdy said during an interview with Greta Van Susteren Tuesday on "On the Record."
"We don't get to grade our own papers in life," Gowdy said of Clinton's claim she decided what emails should and should not have been deleted. "She doesn't get to make that call."
When asked by Greta if her explanation had satisfied him, Gowdy made it quite clear he was not.
GRETA VAN SUSTEREN, FOX NEWS: Are you satisfied with what she said?
REP. TREY GOWDY (R-SC): No, ma'am, if possible I have more questions than I did this time yesterday. Before she spoke, we'll take them in the order in which she gave them to us, Greta. I don't know how the president is able to function if convenience is the reason she used one phone. I mean, the president is the busiest person in the world and he manages to preserve all of his e-mails and I don't think he has his own server. And Condi Rice didn't have her own server. I don't think Madeleine Albright had her own server. So the convenience thing — if she wants somebody to show her how to put two e-mail accounts on one phone, I am happy to do it because even I have managed how to do that and I have two calendars on one phone. So that's not tough.
Greta, this is solely her doing. She is the reason you and I are having this conversation. We cannot simply take her word that whoever we is, she said we went through and separated the public from the private, who is we? Who gets to make that determination? The best thing to do, I have no interest in her yoga routine. Trust me. I have no interest in that. But I have every interest in public record whether it's related to Libya or not, and I have no interest in her personal attorney determining what is a public record and what is not a public record. That should be done by a neutral detached person.