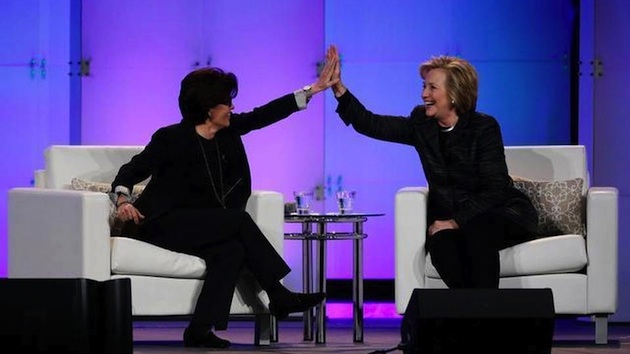 Hillary Clinton told reporters at a press conference Tuesday that she used a private email address and server as a matter of convenience, not wanting to use two cells.
While sitting for an interview at the Watermark Silicon Valley Conference for Women in Santa Clara, California, Hillary Clinton said that she uses two cell phones — an iPhone and a Blackberry.
"I want to ask the big question — iPhone or Android?" the interviewer said.
"iPhone! Ok, in full disclosure — and a Blackberry," Mrs. Clinton responded.
Consequently, a source tells PPD that Hillary in fact also used an iPad during her time as secretary of state under President Obama, which was not cleared by the administration because it was not considered secure.