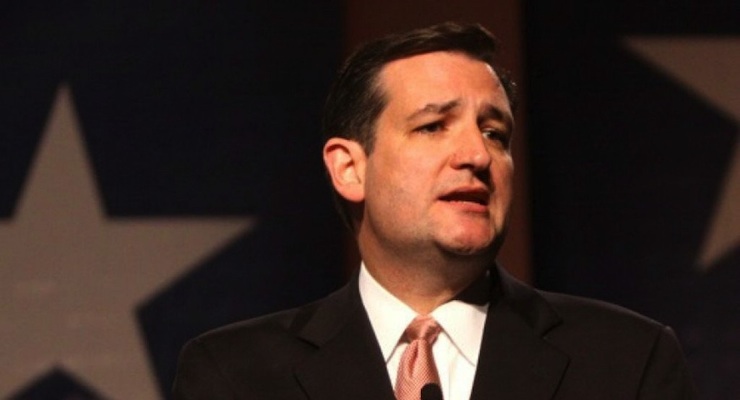 [brid video="10218″ player="1929″ title="Sen. Ted Cruz Gives Floor Speech on King v. Burwell SCOTUS Decision"]
Sen. Ted Cruz, R-TX, ripped the Supreme Court on the floor of the Senate Thursday in response to the King v. Burwell decision upholding ObamaCare.
"Today, these robed Houdinis, have transmogrified a federal exchange into a quote 'Exchange established by the state,'" Cruz said. "This is lawless."
"As Justice Scalia rightfully put it, 'words no longer have meaning.'"
TRANSCRIPT (Halfway Mark)
You, the teenage immigrant washing dishes are paying illegal taxes right now today, because of President Obama's deception, because of the IRS's lawlessness and because of the Supreme Court's judicial activism violating their oaths of office.
I remain fully committed to repealing every single word of Obamacare. And mark my words, following the election in 2016, the referendum that we will have, in 2017 this chamber will return and we will repeal every word of Obamacare. We'll bring back economic growth. We'll bring back opportunity. And then we'll pass commonsense health care reform that makes health insurance personal and portable and affordable, that keeps government from getting between us and our doctors.
We will recognize that this horrible experiment has failed. And when millions of Americans lose their jobs, are forced into part-time work, lose their health care, lose their doctors, when millions of Americans see their premiums skyrocket, it's incumbent on members of this body, it's incumbent on the federal government to fix the wreckage they caused, to fix the wreckage that the Supreme Court has now embraced lawlessly.