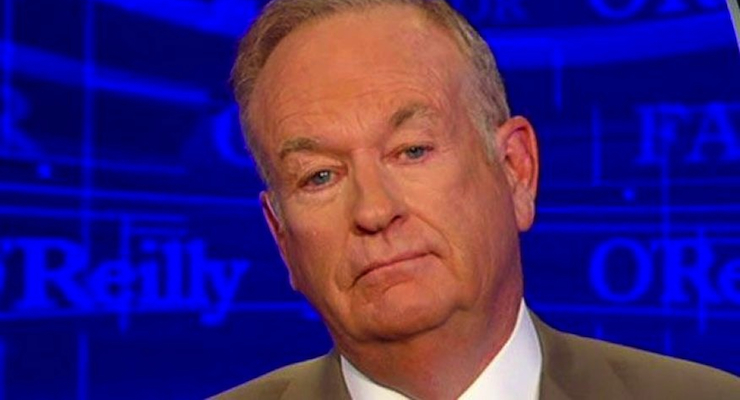 Bill O'Reilly continued Wednesday to pound the open borders crowd over the death of 32-year-old Kate Steinle by an illegal in San Francisco. Francisco Sanchez, the 45-year-old man who has confessed to Steinle's murder, had been released from jail in March after San Francisco authorities didn't honor an Immigration and Customs Enforcement (ICE) detainer request.
"The cold truth is Kate Steinle is collateral damage to the insane far-left politics that have long corrupted the city by the bay," O'Reilly said Wednesday night. "Again, dangerous people are walking around because of political correctness."
O'Reilly is pushing hard for "Kate's Law," which would impose a mandatory minimum sentence of five years on any illegal immigrant criminal caught in the country after being deported. The FOX News host of the network's anchor show has been widely successful in the past with such efforts, including "Jessica's Law," which imposes mandatory minimums on child molesters and rapists.
"The mayor and the supervisors want to seem sympathetic to illegal aliens," O'Reilly added. "That's what this is all about — them and their liberal profile. The whole thing is absolutely disgusting."
Donald Trump came under fire for comments about the criminality of many illegal immigrants, but American most voters think Trump is right. Democrats and fellow Republicans alike thought they might have found the right moment to take The Donald down, but a new poll from Rasmussen Reports suggest they're a bit out of touch.
TRANSCRIPT CONTINUED
Now, there is some good news today as Kate may not have died vain. Senate majority leader Mitch McConnell told The Factor he is meeting with the senate leadership to discuss Kate's law. As we suggested last night Congress should pass legislation that would impose a mandatory minimum five-year sentence on any illegal alien that's deported and then comes back. The word "mandatory" is crucial.
There are laws on the books now that are being ignored. Congress must write Kate's law so if officials do not enforce the mandatory sentence, they themselves, can be prosecuted. Congressman Matt Salmon of Arizona tells us he is writing Kate's law even as we speak. The congressman is looking for co-sponsors.
We hope representatives from both parties will sign on. If they do, we will tell you who they are. If anyone opposes Kate's law, we will absolutely tell you who they are.
Also, you can get involved. We have a petition on BillOReilly.com that supports Kate's law. We hope you will sign it and we will forward the petition to the House and Senate leadership as well as to the White House. More than four million people a night watch this program. If we get four million signatures on that, that would be quite something.
It is long past time for the congress of the United States to protect the American people. Every president since Ronald Reagan has not done so. So Congress must act on illegal immigration. This sanctuary city business has got to end. Any American city, town, or county, not cooperating with Homeland Security should immediately lose federal funding. Enough is enough.