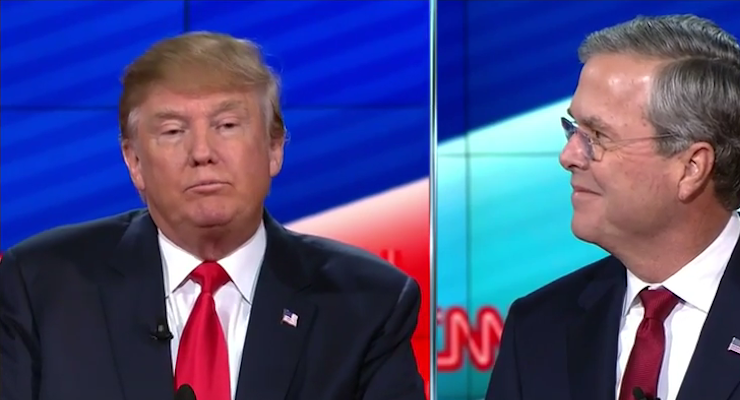 [brid video="22640″ player="2077″ title="Donald Trump ' you' a tough guy Jeb'"]
In an exchange during the fifth Republican debate in Las Vegas, Donald Trump defended against attacks from Jeb Bush by citing the widening gap between the rivals in the polls.
"Well, I'm at 42 and you're at 3. So far I'm doing better."
"It doesn't matter," Jeb said.
"So far I'm doing better," Trump again said. "You know, you started off over here (near center), you're moving over further and further. Pretty soon you're going to be on the end."
Trump is leading the field by 16.2% on the PPD average of Republican nomination polls, and Bush by 33% and 38% on the last two surveys, respectively.