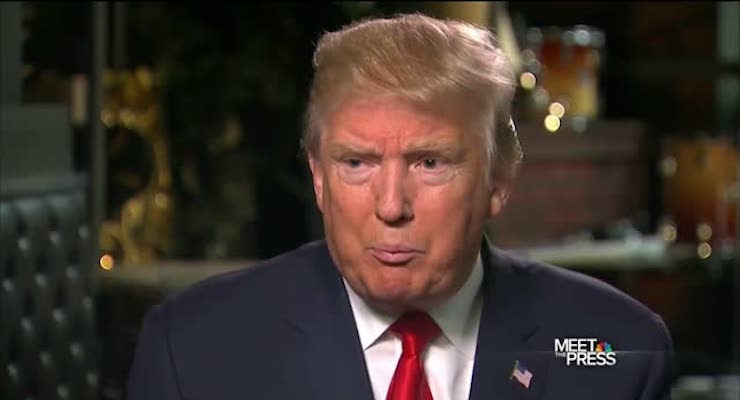 [brid video="24535″ player="2077″ title="Donald Trump Hillary Clinton is Married to an Abuser"]
Donald Trump, the Republican frontrunner, told Chuck Todd Sunday on Meet the Press that he did meant to threaten Hillary Clinton over using the gender card, stating that "she's married to an abuser" (Bill Clinton).
Bill Clinton and his many sexual exploits, including alleged rape, are usually off-limits to most Republican candidates. Not Donald Trump. Following an interview with the Des Moines Register, during which Hillary Clinton said Trump had sexist tendencies, Trump pounced. Consequently, his polling numbers have rebounded substantially against Mrs. Clinton in head-to-head matchup polling.
Trump now leads or his tied with Hillary in the last three out of four polls.