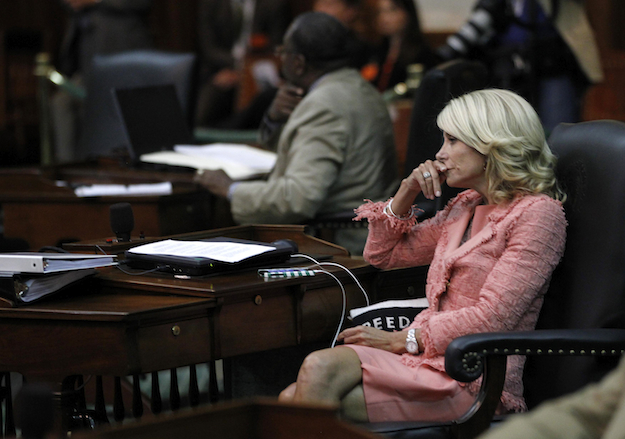 Texas gubernatorial candidate Wendy Davis, who has been on the defensive since facts surrounding her life story emerged that conflicted with her claims, was apparently acting in a manner that the judge saw fit to grant a temporary injunction against her.
Until the final hearing, Wendy Davis was ordered to pay child support, was barred from the couple's residence, barred from seeing their child Dru Davis, ordered to give up the Lexus, and basically stay away from her former husband Jeff Davis and their daughter.
It was also revealed today that Davis gave up custody of both of her children, reportedly to pursue her own ambitions.
The Wendy Davis restraining order was uncovered a day before PeoplesPunditDaily.com released a bombshell story on Texas state senator and gubernatorial candidate, Wendy Davis.
Read: "Exposed: The Real Wendy Davis Life Story Is A Battleground Texas Creation"
[scribd id=201176359 key=key-1nybvfgjj25yk4x35mv mode=scroll]