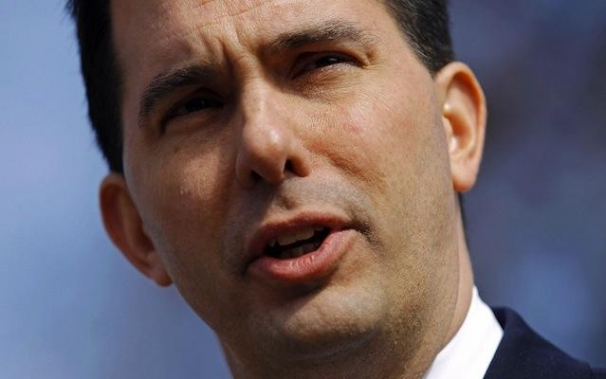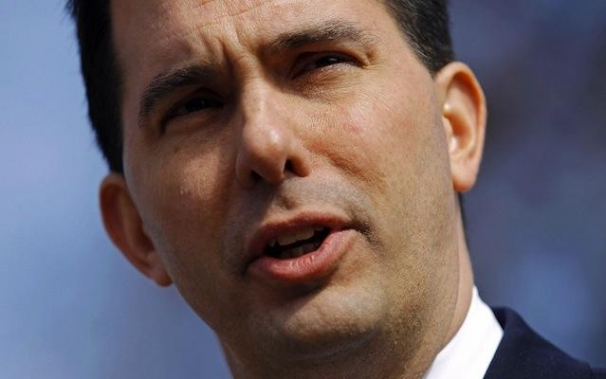 Governor Scott Walker is making the rounds in his fight to give some of the money from the Wisconsin budget surplus back to the people of his state. Following a series of common sense reforms, the state is projected to enjoy a near $1 billion surplus.
The Wisconsin governor was thrusted into the national spotlight when he fought the powerful Wisconsin labor unions to pass his Wisconsin Budget Repair Bill, not only closing a $3.6 billion deficit, but also improving public education and infrastructure. For his efforts, labor unions led a recall effort, which failed miserably when Walker survived the recall, even defeating his Democratic challenger by a larger margin than in his successful 2010 gubernatorial bid.
Now, the Wisconsin governor is proposing $406 million in property tax relief, $100 million in income tax reduction, and $322.6 million in reduction to withholding taxes. But Democrats in Madison want to spend the surplus, already.
"I don't run into anyone in the state who says they think Madison should have the money," Walker said on "Fox and Friends" early Monday morning.
"And to show we are fiscally responsible, we are saying we should put $100 million in to the rainy day fund," adding that the fund will be seven times larger under his governorship than in any other time prior.
Because of the fiscally sanity practiced in Madison under Gov. Scott Walker, the state boasts the only fully funded pension program in America, with their pension to debt ratio being among the best in the nation. But it wasn't always like that in Wisconsin, as the debt and pension crisis was smothering the state's economy.
Unemployment fell to 6.3 percent from a high of 9.2 percent when Walker prepared to take office, but a broad, ambitious series of reforms that were once deeply unpopular as a result of the Democratic Party attack machine, were beginning to take effect to the betterment of people's lives.
Gov. Walker recently told Don Smith from the Don Smith Show, he knew that if they just had the courage to see those reforms through, then "we would prevail in the end," because of the positive result they would have in people's lives.
The reform-minded governor's tax reform plan is projected to save the taxpayers of Wisconsin, on average, $57 monthly or $520 annually. "That's real money," Gov. Walker said. "And that's on top of the property tax relief."
Gov. Walker has also been critical of the national Republican Party, stating their is a disconnect between the reformers in the states and a national party who seems to think they can get by on anti-ObamaCare sentiment, without offering real alternatives.
For instance, when the national party was simply attacking the Democrats over ObamaCare, Walker offered a proposal that would save the people of his state — particularly the poor people of the state — from the harmful effects of the law (Read the proposal report here).