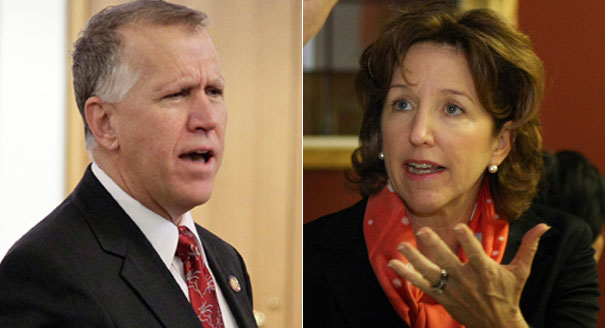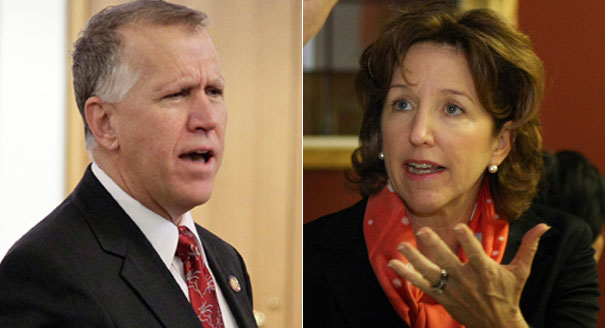 Incumbent Democrat Kay Hagan is trailing her two leading Republican challengers by a wider and wider margin each time a new poll is released. In the first survey conducted by Rasmussen Reports on the 2014 North Carolina Senate race, in a Hagan vs Tillis matchup the incumbent trails by 7 percent.
A new statewide survey of Likely North Carolina Voters shows Thom Tillis, the Republican speaker of the state House of Representatives, leading Hagan by seven points – 47 percent to 40 percent. Three percent (3%) like some other candidate, and 10 percent are undecided.
Physician Greg Brannon, who received the much valued endorsement of Kentucky Senator Rand Paul, is also leading Hagan in a head-to-head matchup, but by a smaller 4-point margin.
The North Carolina Senate race was the eighth article in a succession of articles offering expanded analysis on the ratings for the PPD 2014 Senate Map. Vulnerable incumbent Democratic Senator Kay Hagan is running in one of two states President Obama lost in 2012 after winning in 2008, and her race is currently rated a "Toss-Up" on the 2014 Senate Map.
Sen. Kay Hagan used to say, "If you've got health insurance in our country, you keep it." Now, Sen. Hagan is trying to convince those who will vote in the North Carolina Senate race she is on the case. "We need to figure out why this happened," she said in November.