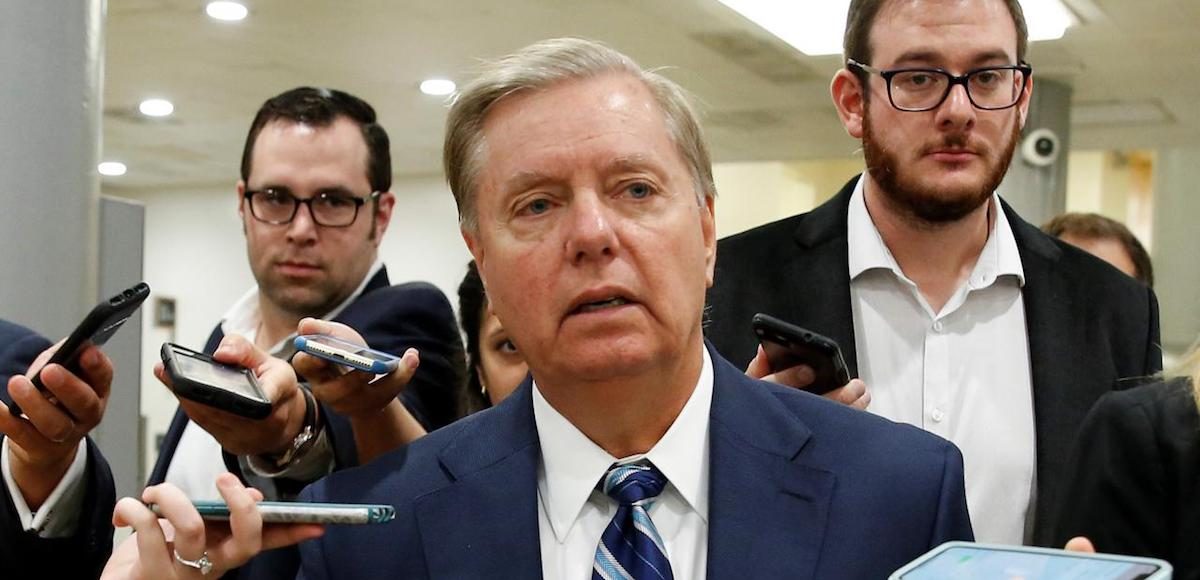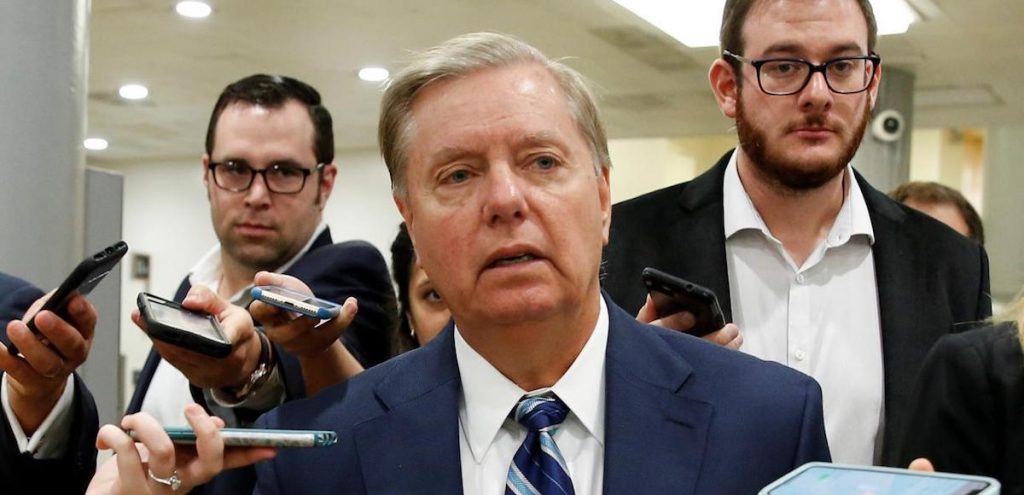 Senator Lindsey Graham, R-S.C., on Thursday released a statement calling on President Donald Trump to use emergency powers to secure wall/border security funding.
"Speaker Pelosi's refusal to negotiate on funding for a border wall/barrier — even if the government were to be reopened — virtually ends the congressional path to funding for a border wall/barrier," Senator Graham, the Chairman of the Senate Judiciary Committee, said.
"It is time for President Trump to use emergency powers to fund the construction of a border wall/barrier."
In his first Oval Office address to the nation on Tuesday, President Donald said he was "determined to end" the "cycle of human suffering" at the U.S. southern border with Mexico.
"There is a growing humanitarian and security crisis on the southern border," a serious- and sober-toned president told the nation. "We are out of space to hold them and we have no way to promptly return them to their country."

President Trump also told the nation that he had once again invited congressional leaders to the White House to negotiate an end to the government shutdown in exchange for the $5 billion requested by border personnel to construct the barrier.
But House Speaker Nancy Pelosi, D-Calif., once again rejected any and all support for a border wall or barrier of any kind. The president had offered to reopen the government beforehand, but ultimately walked out of the meeting after it became clear Democrats were not negotiating in good faith.
Last week, Democratic congressional leaders interrupted a presentation on border security in the Situation Room at the White House.
As People's Pundit Daily (PPD) recently reported, the Justice Department (DOJ) announced the sentences for members of a notorious Mexican sex trafficking organization that "frequently" relies on the U.S. southern border to smuggle their victims.
"These children are used by vicious coyotes. One out of three women are sexually abused on the trek to the southern border," President Trump said. "Women are the biggest victims by far."
"This is the cycle of human suffering I am determined to end."
The president continued to highlight the human trafficking during his trip to the U.S. southern border in Texas on Thursday.
"Where you have a good strong barrier, you don't have problems," the president told reporters. "If we had a barrier of any kind, a powerful barrier, whether it's steel or concrete."
"We would stop it cold."