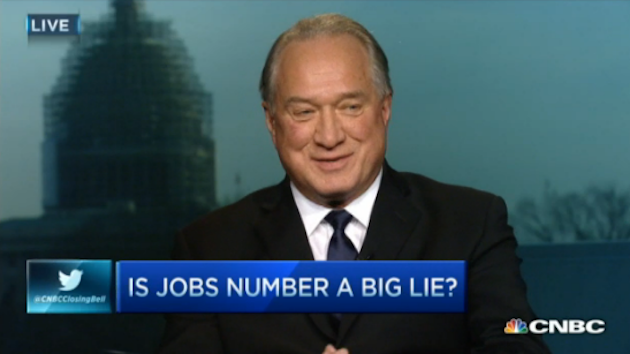 Gallup CEO Jim Clifton, told CNBC that he was worried he might "suddenly disappear" and not make it home that evening after telling the truth about unemployment in America.
Clifton's CNBC interview was a clear an attempt to walk back blunt accusations made last week during a scathing op-ed that alleged — or, rather explained — the government's 5.6 percent unemployment figure was "The Big Lie."
As Clifton explained, Gallup's Job Creation Index, which just released data showing the labor market in the same condition as it was in 2014, defines a good job as 30+ hours per week for an organization that provides a regular paycheck. However, the government considers an individual who clocks in a minimum of one hour of work in a week and was paid at least $20, as employed.