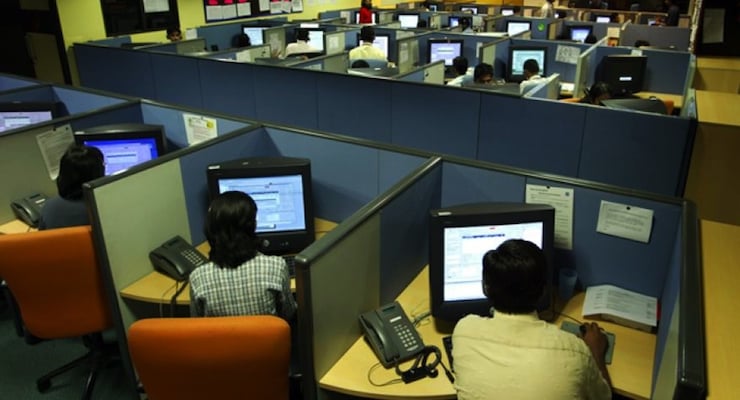 Growth in U.S. non-manufacturing sector lost some momentum in May, according to the Non-Manufacturing ISM Report On Business Survey released Wednesday. But the report noted employment was still growing, a positive sign ahead of Friday's May payrolls report.
"The NMI registered 55.7 percent in May, 2.1 percentage points lower than the April reading of 57.8 percent," Anthony Nieves, CPSM, C.P.M., CFPM, chair of the Institute for Supply Management Non-Manufacturing Business Survey Committee said. "This represents continued growth in the non-manufacturing sector although at a slower rate."
Economists polled by The Wall Street Journal had expected last month's service sector index to be little changed at 57.1.
Earlier Wednesday, data provider Markit said its service-sector composite slowed to 56.2 in May from 57.4 in April. As with the ISM, Markit readings above 50 indicate activity is expanding.
In the ISM report, the indexes of various business activities were still relatively positive and remain in growth territory, unlike the higher paying manufacturing sector data released by ISM this month. The ISM's Chicago barometer found Midwest manufacturing contracted last month.
"Slowing service sector growth adds to signs that the US economy has lost some momentum after an initial bounce-back from weather-related weakness at the start of the year," Chris Williamson, Chief Economist at Markit said. May's PMI data showed service sector activity rising to a slightly smaller degree than signalled by the flash reading. Alongside the slowdown in manufacturing, the services PMI points to the weakest pace of US economic growth since January.
Production also slowed but not by much after a large gain in April, while the business activity/production index fell to 59.5 from 61.6. New orders slowed to 57.9 last month from 59.2 in April, and the exports index increased to 55.0 after tanking to 48.5 in April, down from 59.0 in March.
Unlike the Markit survey, the ISM report was portrayed on the Street as upbeat regarding payroll reports ahead of Friday's employment number. The ISM employment index fell only a bit to 55.3 from 56.7 in April, and earlier Wednesday, payroll processor ADP said it's National Employment Report estimated U.S. service providers had created 192,000 new jobs in May.
The ISM nonmanufacturing report is comprised mainly of comments from service-sector companies that make up the bulk of the U.S. economy, but it also includes construction and public administration.