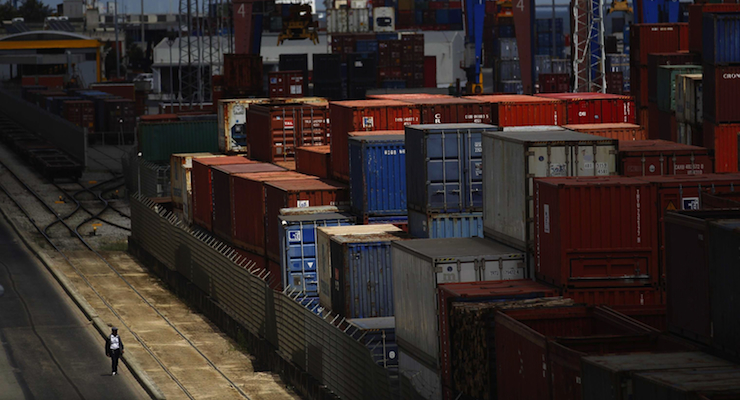 The Commerce Department on Wednesday said the U.S. trade deficit shrunk by 19.2 percent in April, the sharpest drop in more than six years. The West Coast port strike, which was resolved in February, caused big swings in the trade gap the first several months of the year.
The latest report sent equities even higher on Wall Street Wednesday. If the data holds up to scrutiny and future revisions, it will no doubt be a boon to U.S. economic growth, or second quarter gross domestic product (GDP). The trade deficit increased to its highest level in more than six years in March, slicing off a percentage point from first quarter GDP, which in at a negative 0.7 percent.
Still, it is feared the contraction will continue, technically sending the economy into another recession. Consequently, polling surveys find that the American people still believe the U.S. economy is in a recession, and pluralities believe it never truly came out of one since the Great Recession.