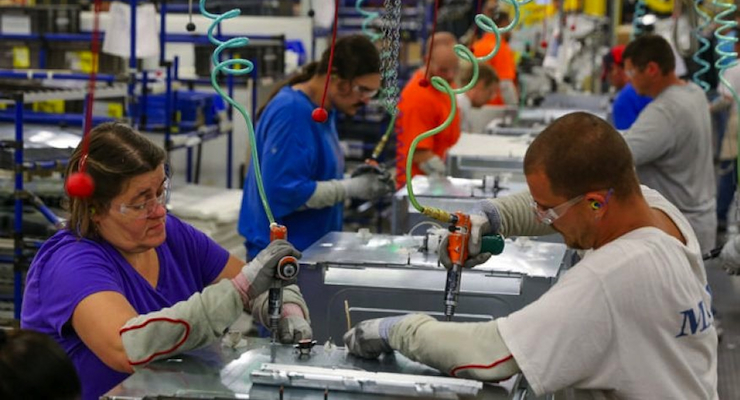 The Labor Department reported that the number of first-time unemployment benefit applications fell last week to a seasonally-adjusted 276,000 from an upwardly revised 284,000 the week prior. Economists expected claims to fall to 279,000 from an initially reported 282,000.
The weekly jobless claims report released by the Labor Department is essentially the firing rate for U.S. employers, thus the report tells us that more employers are holding on to their workers longer than the previous week.
"The advance seasonally adjusted insured unemployment rate was 1.6 percent for the week ending May 23, a decrease of 0.1 percentage point from the previous week's unrevised rate," the report said. "The advance number for seasonally adjusted insured unemployment during the week ending May 23 was 2,196,000, a decrease of 30,000 from the previous week's revised level."
While this is the lowest number since Nov. 11, 2001, the number of Americans long-term employed, which increased slightly to 2.5 million last week, does impact the number since the amount of eligible persons to file decreases over time.
The 4-week moving average — which is widely considered a better measurement as it irons out volatility — was 2,214,250, a decrease of 8,250 from the previous week's upwardly revised average. This is the lowest level for this average since November 25, 2000 when it was 2,211,250. The previous week's average was revised up by 1,250 from 2,221,250 to 2,222,500.