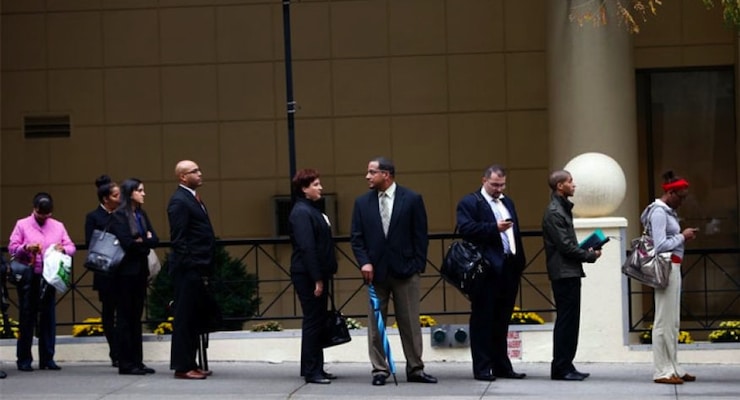 Weekly jobless claims as measured by first-time unemployment benefits fell to 271,000 for the week ended Dec. 12, down from an unrevised 282,000 the week prior. Economists polled by Reuters had expected a shallower decline to 275,000.
The decline marks a fall from a 5-month hight and the 41st straight week that claims remained below 300,000, which is a threshold historically associated with strong labor market conditions. While that is the longest such run since the early 1970s, it is also true that chronic long-term unemployment simply shrinks the pool of eligible applicants.
The 4-week moving average–widely to be a better gauge as it irons-out week-to-week volatility–was 2,199,750, an increase of 16,250 from the previous week's unrevised average of 2,183,500. A Labor Department analyst said no special factors influenced the data this week.
Meanwhile, the Federal Reserve on Wednesday announced it raised the benchmark overnight interest rate by 25 basis points to between 0.25% and 0.50%, marking the first hike in nearly a decade and the first since President Barack Obama took office. The U.S. central bank said there had been "further improvement" in the labor market and that "underutilization of labor resources" had diminished appreciably since the beginning of the year, though the timing and trajectory indicates a lack of confidence in the sustainability of economic activity.