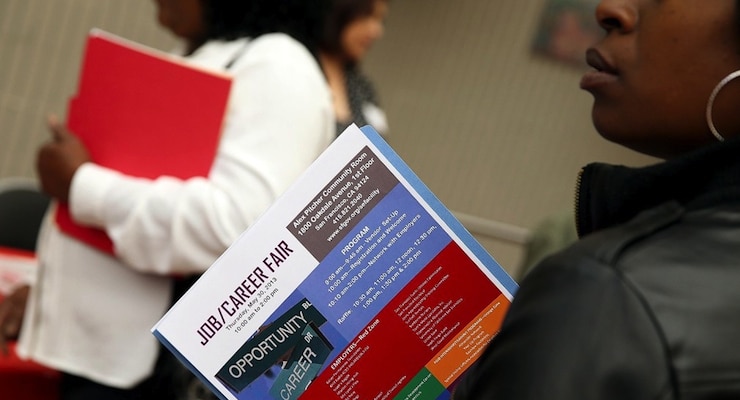 The National Employment Report conducted by payroll processing firm ADP found 205,000 people were added to private sector payrolls in January.
"One of the main reasons for lower overall employment gains in January was the drop off in jobs added at the largest companies compared to December. These businesses are more sensitive to current economic conditions than small and mid-sized companies," said Ahu Yildirmaz, VP and head of the ADP Research Institute. "Over the past year, businesses with less than 500 employees have created nearly 80 percent of new jobs."
Economists polled by Reuters had forecast the report would show 195,000 private sector jobs created. Meanwhile, December's payrolls were revised higher by 10,000 to 267,000.
"Job growth remains strong despite the turmoil in the global economy and financial markets. Manufacturers and energy companies are reducing payrolls, but job gains across all other industries remain robust," said Mark Zandi, chief economist of Moody's Analytics. "The U.S. economy remains on track to return to full employment by mid-year."
However, it is also the case that private sector job creation is being led by the service sector, which offers working American lower-wage positions. Service-providing employment rose by 192,000 jobs in January, down from an upwardly revised 237,000 in December. Still, the service sector represents nearly all of the jobs created in the prior month.
Manufacturing, which has contracted over the last four months, created 0 jobs–zero.