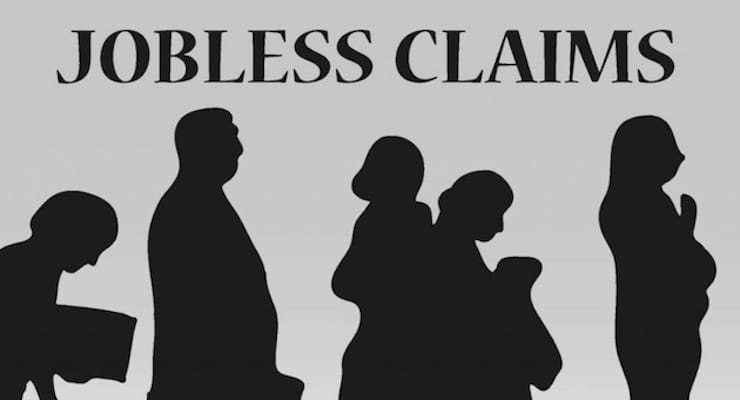 Weekly jobless claims, or the number of Americans filing for first-time unemployment benefits rose by 9,000 to 257,000 last week, lower than the median forecast. Economists polled by Reuters had forecast the weekly jobless claims number to come in at 260,000.
The prior week was revised higher by 1,000 to 248,000.
A Labor Department analyst said there were no special factors impacting this week's initial claims and no state was triggered "on" the Extended Benefits program during the week ending April 9. The report marks 60 consecutive weeks of initial claims below 300,000, the longest streak since 1973.
However, long-term unemployment has become chronic and that reduces the pool of eligible applicants.
The four-week moving average–widely considered a better gauge as it irons out volatility–came in at 256,000, a decline of 4,750 from the previous week's upwardly revised average. This is also the lowest level for the four-week average since December 8, 1973 when it was 252,250.
The highest insured unemployment rates in the week ending April 9 were in Alaska (4.0), Wyoming (3.0), New Jersey (2.7), West Virginia (2.7), Connecticut (2.5), Pennsylvania (2.5), Puerto Rico (2.5), California (2.4), Illinois (2.3), and Massachusetts (2.3).
The largest increases in initial claims for the week ending April 16 were in Massachusetts (+1,653), Connecticut (+1,105), California (+1,089), Puerto Rico (+476), and Utah (+25), while the largest decreases were in Pennsylvania (- 4,270), Texas (-2,539), New York (-2,519), Illinois (-1,631), and Michigan (-1,577).