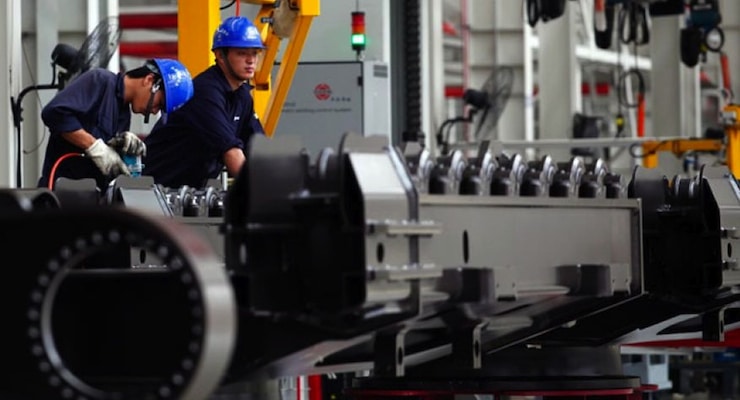 The Commerce Department said Wednesday durable goods orders rose 4.8% in October, topping the median forecast calling for a rise of 1.5%. The government report on durable goods–long-lasting items built to last more than 3 years–continues to paint a rosier picture of the manufacturing sector than the private-sector regional and national reports conducted by the Federal Reserve and Institute for Supply Management (ISM).
Excluding the volatile transportation component, durable goods orders rose 1.0%, missing the estimate for a 0.2% rise.
The report said non-defense capital goods orders excluding aircraft, or the so-called core capital goods orders that are a closely watched proxy for business spending, rose 0.4% after a slightly downwardly revised 1.4% drop the month prior. So-called core capital goods orders were previously reported to have fallen 1.3% in September, though last month's increase matched economists' expectations.
It was taken by some analysts as an indication the manufacturing sector might slowly be regaining strength. President-elect Donald Trump has proposed a substantial infrastructure spending program, which if done correctly via the private sector, could be a boon to business investment on capital equipment. It would also be to the profit of companies like Caterpillar Inc. (NYSE:CAT) and their workers.
The heavy machinery manufacturer, which President-elect Trump vowed to keep in the U.S., last month lowered its full-year revenue outlook for the second time this year.